Predictions & Forecasts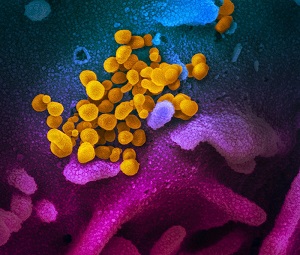 Virus pandemic fears sink stocks
(24 February 2020)
Stock markets around the world plunged today on fears that the coronavirus has now reached pandemic status with major new outbreaks in Iran, Italy and South Korea. Europe suffered the worst losses with Germany down 4%, while India lost 2% and the US fell more than 3%. Investors now are beginning to factor in the possibility that the virus could significantly impact many economies outside of China. Travel and tourism have already suffered significant declines as people are travelling less, and now the prospect of extensive lockdowns and quarantines threaten to hamper both production and consumption. It all spells a potentially damaging phase for an already weakened global economy.
This negative outcome was not surprising to the astrologically inclined as there was a clearly bearish planetary set up for early this week. Mars (11 Sagittarius) conjoined the South Lunar Node (Ketu) which is often bearish as it can correlate with higher volatility and unpredictable situations.
Read more...
---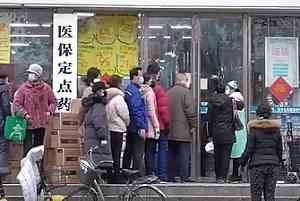 Apple warns as coronavirus hits China production; Mercury turns Rx
(17 February 2020)
Maybe the other shoe has finally dropped. Today, Apple warned that revenues would likely fall short in this quarter due to the impact of the coronavirus outbreak in China. The outbreak has wreaked havoc on the Chinese economy as hundreds of millions of people are in full or partial lockdowns. This has created interruptions in the complex supply chain for electronics such as the iPhone with both production and sales likely to take a major hit.
Stock markets have generally rallied in February on the hope that the virus could be contained and that the forceful actions of the People's Bank of China would prevent a crash. They have banned short selling and injected billions of the dollars into the system to keep liquidity flowing. This has worked so far as China's market has bounced strongly off its Jan 31 low.
But Apple's announcement today confirms that the economic impact has only begun to be felt.
Read more...
---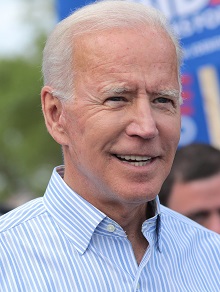 After losing in New Hampshire, is Joe Biden done?
(11 February 2020)
Early returns from tonight's New Hampshire primary have Bernie Sanders in front with 26 % of the vote. The Vermont Senator was expected to win NH and has therefore become the frontrunner for nominee of the Democratic party in the presidential election in November. Pete Buttigieg (24%) is running a close second with Amy Klobuchar (20%) a very respectable third. Elizabeth Warren (10%) is a distant fourth and former Vice-President Joe Biden an even more distant fifth (8%).
The takeaway here is Sanders has consolidated his leading position for the nomination while Amy Klobuchar is suddenly very much a going concern. Perhaps the bigger news is that Biden has done so poorly that there may be pressure on him to drop out of the race. Biden had been the frontrunner for most of last year as the former VP enjoyed the highest profile of any candidate. But after his weak performances in Iowa and now in New Hampshire, Biden may be on the verge of ending his campaign.
Read more...
---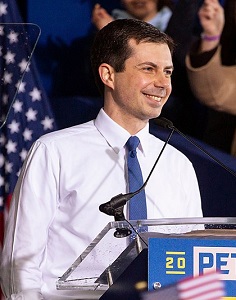 Buttigieg scores potential upset in chaotic Iowa caucus
(4 February 2020)
The US primary season got under way yesterday with the Iowa caucuses, the traditional first stop on the long road to election day in November. Unfortunately, here it is 24 hours later and the winner is not yet known due to a malfunctioning computer app and a newly complicated vote-allocation procedure. With partial results in, however, the young Mayor Pete Buttigieg enjoys a narrow 1% lead over Bernie Sanders and a somewhat larger lead over Elizabeth Warren and presumptive frontrunner, Joe Biden.
If current trends hold, then Buttigieg would get a big boost going into the next primary in New Hampshire on February 11. Even if he loses narrowly to Sanders, he will still have done well and would be well-positioned for future primaries.
A Buttigieg win would not be surprising as I thought his horoscope looked quite good for this week's contest.
Read more...
---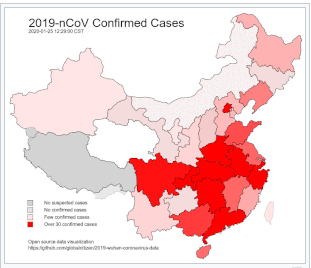 China struggles to contain coronavirus outbreak
(27 January 2020)
As it rings in the Lunar New Year, China is reeling under the effects of a deadly new coronavirus that is spreading rapidly through country. The virus outbreak began in the city of Wuhan in December and cases have now appeared in many countries around the world. While the city of Wuhan is now under quarantine, it is uncertain if the virus can be quickly contained given that it is more contagious than previous coronaviruses such as SARS.
There is growing alarm over the the future impact of this epidemic. Already Chinese authorities have ordered an extension of the Lunar New Year holiday for a second week with businesses and schools now due to re-open on February 9. Travel restrictions inside and outside China are now in place in an attempt to stop the spread of the virus.
This coronavirus outbreak appears to
fulfill my New Year's prediction
of a potential global disease or health-related problem emerging in 2020.
Read more...
---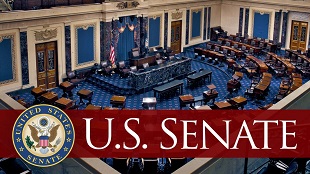 Trump impeachment trial to begin this week
(20 January 2020)
The much-anticipated Senate impeachment trial of President Donald J. Trump is finally set to begin this week. Although most observers expect Trump will be acquitted by the GOP-controlled Senate, there is still a lot of uncertainty about how the trial will proceed. The White House and the GOP has thus far refused to hear any witnesses and there is considerable pressure from Trump to get the trial over as quickly as possible.
Somehow I can't quite see Trump getting convicted, if only because it seems so unlikely in the current political climate. And yet I cannot ignore the obvious tensions in Trump's horoscope over the coming weeks. While some stresses and planetary afflictions are to be expected when a president is undergoing impeachment hearings, Trump's chart suggests it won't be smooth sailing. A quick trial followed by a painless Trump acquittal therefore seems unlikely given some of the alignments in February and March.
Read more...
---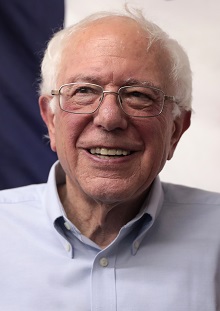 Biden and Sanders in close race ahead of Iowa caucuses
(13 January 2020)
As we get closer to the Iowa caucuses on February 3, there is a tight four-way race for the nomination of the Democratic Party in this year's presidential election. An average of recent polls has Biden, Sanders, Buttigieg and Warren each receiving between 16 and 21% support in the important first state race in Iowa. A Monmouth poll released today had Biden taking a slightly wider lead at 24% with Sanders at 18%, Buttigieg at 16% and Warren at 15%.
While the Iowa result is important because it is first, it does not always predict the eventual winner of the nomination race. Out of the past 10 presidential election cycles on the Democratic side, the Iowa winner went on to win the party nomination 7 times. Clearly, Iowa matters a lot, but it is not crucial. A close second or third place finish can also be enough to keep a candidate in the race.
Read more...
---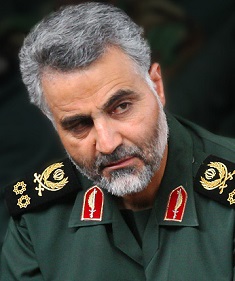 Gold hits 7-year high as US assassinates Iran's Soleimani
(6 January 2020)
The New Year has got off to a rocky start. Tensions between long-time foes US and Iran erupted anew after the targeted killing of Iran's top commander Qasem Soleimani on Friday. Global stock markets fell on this latest round of geopolitical uncertainty while gold and oil prices rose sharply. The decision by US President Donald Trump to assassinate Lt. Gen. Soleimani has caused consternation around the world as the attack increases instability in an already unstable region.
Iran seems likely to retaliate in some way in the coming days, although few observers are predicting an all-out war. The horoscope of Iran (April 1, 1979) suggests a couple of potentially volatile time windows when retaliation is more likely and also when the US may escalate its actions in turn.
Next Monday and Tuesday (Jan 13-14) will see Mars oppose the natal Moon and square natal Saturn in the Iran chart. This is often an alignment that coincides with conflict and violent incidents.
Read more...
---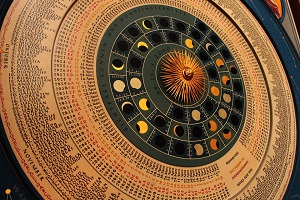 The 2020 New Year's Horoscope
(30 December 2019)
With the coming of the New Year, we may try to see what may lie ahead for 2020. The New Year's horoscope is an intriguing and simple way to see possible themes and trends. This horoscope is a chart cast for the first minute of the New Year, at midnight on January 1. As a default location, I choose Washington, DC but other locations may also be chosen. Nonetheless, the Ascendant is always somewhere in the middle of sidereal Virgo, although the exact degree rising can vary somewhat. While the New Year chart does not correspond to any particular astronomical event, the symbolic importance of the first moment of the New Year can yield important clues about the year upcoming.
For example, years that are marked by recession and wars tend to have malefic planets in prominent places in the chart. Thus Mars, Saturn, and the lunar nodes, Rahu and Ketu, are often stronger if they align with the Ascendant, Sun or Moon and other planets. This happened most recently in 2008, the year of the Great Recession, when the 12th house Saturn was aligned with the Sun, while Mars was opposite Pluto, Jupiter and the Sun. It was
not
a good chart.
Read more...
---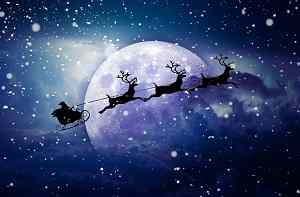 US-China trade deal sparks Santa Claus rally ahead of Christmas eclipse
(16 December 2019)
Investors breathed a sigh of relief after the tentative agreement of the Phase 1 US-China deal late last week. While there still seems to be some uncertainty surrounding the details of the deal, financial markets finished mostly higher. In addition, the Fed delivered a dovish statement in its Wednesday FOMC meeting and the UK's Boris Johnson won a large majority in Thursday's election. These were also bullish developments that helped boost stocks to new highs.
The gains did not significantly diverge from my expectations. The ongoing Jupiter-Uranus-Chiron alignment was likely to provide a floor for stocks in any event although the bearish Venus-Saturn transit influence did not coincide with much downside. I had been uncertain about the outcome of the US-China talks as the planetary indications were decidedly mixed although I thought a minor deal was quite possible.
Read more...
---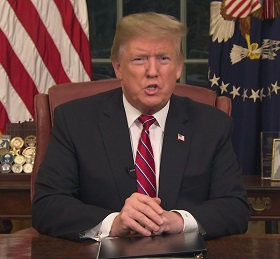 Trump impeachment draws nearer
(9 December 2019)
The impeachment juggernaut is moving ever-closer to its ineluctable conclusion. House Democrats are promising a vote on the Articles of Impeachment as soon as next week as Congress prepares to take a break for the Christmas holidays. While there is still some uncertainty about its exact timing, the Senate trial of President Donald J. Trump would likely begin in January. A vote to convict would then take place several weeks later at the earliest, perhaps in late January or more likely in February or even as late as March depending on the length of the trial.
Despite the high-stakes proceedings, few people expect Trump to be convicted by the Senate. It is more likely that the impeachment vote will follow party lines with the Democrat-controlled House voting to impeach much like the GOP-controlled House voted to impeach Bill Clinton in December 1998.
Read more...
---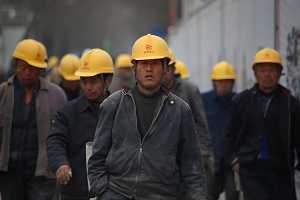 Deal or no-deal: US and China face Dec 15 tariff deadline
(2 December 2019)
With the December 15 tariff deadline looming, financial markets are again contemplating if the US-China trade deal is half-full or half-empty. A limited Phase 1 deal was supposedly in the bag in October, only to be undone by the usual cycle of fractured public negotiations on Twitter. President Trump's support for the Hong Kong protestors angered China over the weekend and has made short term prospects worse. So will Trump postpone these December 15 tariffs in order to keep the deal moving forward?
Both sides have cards to play. Trump knows the trade war is probably hurting China more than it is hurting the US so China may be more willing to make a deal on terms favorable to the US. However, China knows that Trump is in trouble politically with impeachment and with the election coming in November 2020. Trump needs the stock market to be at or near record highs in order to have a decent chance of winning. Failure to make a deal with China will cause stocks to fall so China may choose to wait Trump out until he caves.
Read more...
---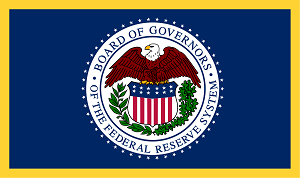 Stocks hit new highs: the bigger the bubble, the bigger the bust
(25 November 2019)
As investors put a positive spin on the Fed's recent interventions, stocks have resumed their upward climb this week. Global markets rallied again on Monday after some brief consolidation last week. As it happened, the pullback coincided closely with the end of the Mercury retrograde cycle on Wednesday. This was in keeping with expectations as I noted that Mercury's direct station would occur in close aspect with Rahu, the North Lunar Node. According to the principles of financial astrology, Mercury-Rahu alignments tend to be bearish. Monday's gain was also not surprising given the bullish Venus-Jupiter conjunction.
It seems the sky's the limit now as fundamentals like corporate earnings and macro economic data are no longer important. What matters now is that the Fed is underwriting US bank lending by conducting $100 Billion or more in "overnight repos" and buying $60 Billion a month in Treasury Bills.
Read more...
---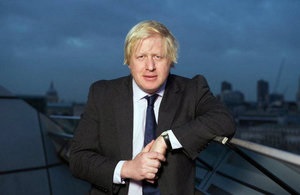 Boris Johnson poised to win re-election in UK election
(18 November 2019)
We are still three weeks away from the UK election on 12 December, but it seems that Conservative Party leader Boris Johnson is poised to win. Recent polls show the Conservatives with a healthy 10-12 point lead over Jeremy Corbyn's Labour Party with both the LDP and Brexit Party trailing far behind. It would seem that the election is Johnson's to lose at this point.
The Pound and UK stock market have been rallying in recent days in anticipation of a Conservative victory. A majority government would finally end the uncertainty over Brexit and secure Johnson's October deal with the EU.
Read more...
---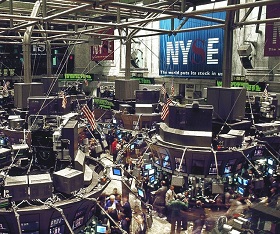 New high for US stocks as Jupiter enters Sagittarius
(4 November 2019)
Stocks are looking good to start the month of November as the Dow made a new all-time high on Monday. Trade optimism is in seemingly endless supply as investors are still receptive to all the jawboning coming out of the White House. And with the Federal Reserve now quietly engaging in its 'not-QE' program of asset purchases, there are more reasons (like $60 Billion per month) to think that stocks could stay in rally mode a while longer. Never mind that year-on-year US corporate earnings are negative for Q3 and ISM manufacturing data showed a contraction for the third straight month in October.
After the Fed's widely-anticipated rate cut last Wednesday, the market declined on Thursday just as Mercury turned retrograde. This was in keeping with expectations since the retrograde stations of Mercury tend to have a bearish bias.
Read more...
---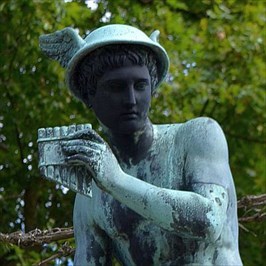 Mercury turns retrograde after Fed meeting this week
(28 Oct 2019)
Things are looking up for the stock market these days. The S&P 500 hit a new all-time high today as corporate earnings satisfied buyers while the ever-elusive US-China trade deal appeared to move one step closer to reality. While trading volumes have been low, some investors are expecting a major new leg higher as the Fed's loose monetary policy promises to keep interest rates as low as possible. Low rates means that borrowing is cheaper and that can produce more growth in the near-term, whether or not this debt-based economy is sustainable in the long run.
The Federal Reserve meets this week on Wednesday and will issue its latest statement on the economy. Most investors are expecting another rate cut of 25 points although the bigger question will be the forward guidance for 2020.
Read more...
---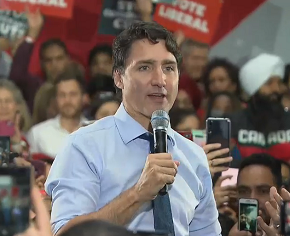 Jupiter saves Justin: Canada's Trudeau wins re-election
(22 October 2019)
Canadian Prime Minster Justin Trudeau has won a second, albeit smaller, mandate on Monday as voters largely forgave his scandals and personal mistakes. With the minority win, Trudeau's Liberals will now have to share power with the left-leaning NDP in order to form a functioning government. The limited victory likely came as relief to Trudeau whose hold on power seemed precarious as a series of scandals and a spotty governing record made defeat a real possibility.
Trudeau's win was not surprising to students of astrology, however. As I posted back in March during the SNC-Lavalin corruption scandal, I thought
Trudeau's horoscope
was strong enough that he would win re-election, although he could lose his majority. That is exactly what has come to pass.
Read more...
---
---