Archive 2020 (January-June)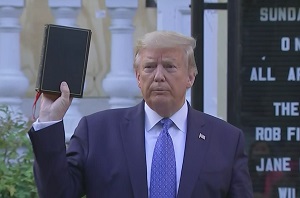 Lunar eclipse marks US Covid chaos
(30 June 2020)
It's all too appropriate for 2020: a lunar eclipse that takes place just minutes after America's July 4th Independence Day celebrations. The world's only superpower, the United States, finds itself in an unfamiliar state of chaotic disrepair as a result of an incoherent response to the Covid-19 pandemic. The lack of any coordinated government response has seen infections rise once again following the premature and haphazard reopening after the Memorial Day holiday in late May. Today saw a single-day record of 46,000 new infections in the US. The recent anti-racism protests and riots also haven't helped matters as many states now report worsening numbers, largely among young people. Southern states are now having to reverse their reopening in an effort of gain control of the new outbreak.
Of course, astrologers know that eclipses are traditionally seen as celestial events that mark times of uncertainty, disruption and chaos. It is therefore perhaps not surprising that Sunday's lunar eclipse will occur just a day after the US national holiday.
Read more...
---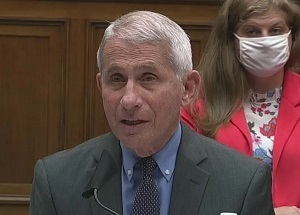 US sees surge in new Covid cases
(23 June 2020)
The coronavirus continues to occupy center stage in our lives here in mid-2020. Most countries remain in some state of lockdown along with suppression measures like mask-wearing or social distancing. For the most part, the successful efforts of past two months have at least significantly reduced the number of infections to the point were reopening is now considered fairly safe.
But the picture is less encouraging in the US. While some states started to reopen at six weeks ago, infection levels are still stubbornly high and have not followed the steeper declines seen in Europe and Asia. Moreover, several southern US states have seen a significant rise in cases in recent days. This is not only includes infections which could be an artifact of wider testing but hospitalizations and deaths as well. This is a clear indication that the virus is still not under control in places like California, Texas, Arizona and Florida.
Read more...
---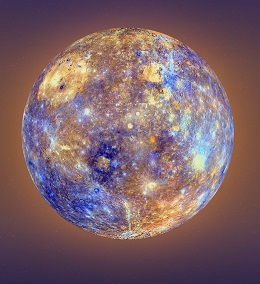 Stocks rally ahead of the Mercury retrograde station
(16 June 2020)
Well, this is the last thing we need. With all that is going on in the world these days, Mercury is due to turn retrograde just after midnight (EDT) on Thursday morning, June 18. Three or four times a year, Mercury undertakes an apparent backwards journey in the night sky for a period of approximately 21 days. The solar system's fastest planet isn't actually going backwards, of course, but only appears that way because of its different orbital speed from Earth. Astrologers believe that Mercury retrograde periods are marked by misunderstandings, technical breakdowns, frustrations and delays.
While Mercury retrograde periods can very often coincide with these kinds of problems, it is important not to exaggerate its importance in our daily lives. Many people may be unaffected by the retrograde cycle, especially if the Mercury retrograde cycle does not activate any key planets in their natal horoscope. On Thursday, Mercury will station retrograde at 20 degrees of sidereal Gemini.
Read more...
---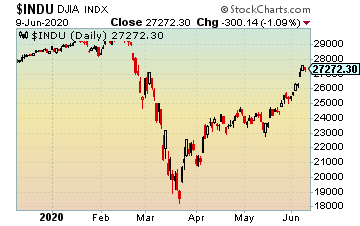 Understanding the Covid stock market recovery
(9 June 2020)
Looking at the stock market, it's hard to believe we are even in a recession with double-digit unemployment. And yet the last two months has seen the stock market stage a remarkable recovery following the initial pandemic shock . After crashing more than 30% in March due to the coronavirus lockdowns, US stocks have rallied strongly with the major indexes regaining 75% of their previous losses. Certainly, the actions of the Federal Reserve have been pivotal as trillions of dollars of QE asset purchases and overnight repos have pushed money into the higher risk assets such as the stock market.
With the number of Covid cases now sharply falling in many countries around the world, there is legitimate hope that the worst could be over and life and the economy can return to normal. To be sure, this is still very much a glass half-full view since a second wave of infections is still very possible.
Read more...
---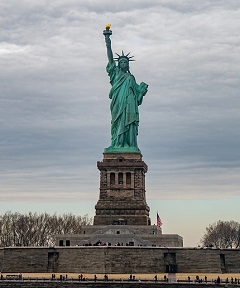 Anti-racism protests spread across the US
(2 June 2020)
"Democracy is the worst form of government, except for all the others." The events of recent days have highlighted the inherently messy nature of the US political system as ongoing anti-racist protests have often descended into chaotic rioting and looting in many cities across the country. The protests began following the death of George Floyd, an unarmed African-American, while in police custody in Minneapolis last week.
The civil unrest has forced many cities to impose curfews and call out the National Guard. President Donald Trump has encouraged governors and mayors to get tougher on the protests but so far the mostly-Democratic controlled cities have been reluctant to come down too hard for fear of making matters worse. Trump has threatened to use regular army troops to quell the unrest but so far it remains only a threat. But the protests enjoy a fairly broad public sympathy so what began as an anti-racism protest may be morphing into a wider protest movement against the Trump presidency.
Read more...
---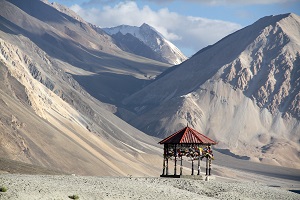 Post-Covid: China gets belligerent in India and Hong Kong
(26 May 2020)
There is an old adage in sports that says: 'the best defense is a good offense.' Recent events suggest that China may well be taking that view to heart as it has come under a storm of protest over its mishandling and deceptions surrounding Covid-19. The cover-up of the initial outbreak in Wuhan cost valuable time and allowed the virus to spread throughout the world and has led to the current disastrous pandemic.
But instead of addressing the criticisms, China has embarked on a program of belligerent interference with its neighbours, presumably as a means of distracting attention away from its wrongdoing. Over the past week, China has renewed its long-simmering border dispute with India in Ladakh through the unprovoked introduction of thousands of PLA troops onto Indian territory. Also, Beijing has proposed a new tough security bill for Hong Kong that would violate the 'One Country, Two Systems' agreement with the UK from 1997. The proposed bill would allow China to take a stronger stand against ongoing protests and accelerate the gradual absorption of Hong Kong by the Chinese Communist surveillance state.
Read more...
---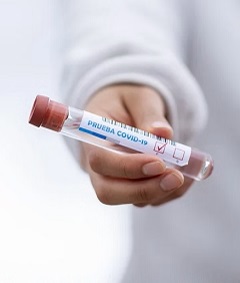 Stocks rebounding on vaccine hopes as Venus turns retrograde
(19 May 2020)
Financial markets remain generally steady this week as investors are focusing their hopes on the future, both in terms of the economy and a vaccine. US economic data is as bleak as ever with some GDP projections pointing to an unprecedented 35% decline in Q2. This kind of slowdown would put 2020 on par with the Great Depression of the 1930s. But with the Fed pouring trillions of dollars into the system, the S&P 500 has managed to climb back to that significant 61.8% retracement level, just below 3000 and the 200-day moving average. Markets in Europe and Asia continue to lag as capital flows disproportionately into US stocks as a safe haven in these uncertain times. India has been particularly weak as lockdowns have been extended beyond their original expiry date.
They say Rule #1 in the stock market is "don't fight the Fed". If the Fed is intent on propping up a overleveraged or failing financial system, it is usually futile to resist it efforts.
Read more...
---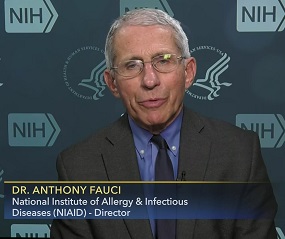 Fauci sounds note of caution on reopening in US
(12 May 2020)
America's top doctor has warned of more "suffering and death" if the US reopens too quickly. Dr. Anthony Fauci testified before the Senate on Tuesday and warned that the economic reopening may be happening too fast and risks further outbreaks of Covid-19. Fauci's note of caution contrasted sharply with President Trump's optimism and desire for the country to get back to normal and end the shutdown. Fauci's downbeat tone took the stock market lower as the indexes fell by up to 2% today.
To quote Winston Churchill, we may only be at the "end of the beginning" for this coronavirus. As I noted in last week's post, there is a very real possibility of additional waves in September and even in December. We can take another perspective on this question by examining the Inauguration chart for the current president, Donald Trump.
Read more...
---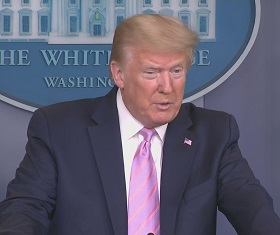 COVID-19: how likely is a second wave?
(5 May 2020)
It seems we are beginning a new chapter in this coronavirus pandemic. As the lockdowns are slowly being relaxed and economies start to reopen, we have to adapt to a new, constrained reality for the foreseeable future. A vaccine seems very unlikely anytime soon, and many experts think it may be several years away, if it ever comes at all. A more effective treatment protocol may be a more plausible path back to normal life, but there is little sign of that at this point.
This means that we may have to live with compulsory social distancing and mask-wearing for some time to come. While summer weather could bring further reduction in infections and deaths, there is still the threat of a second wave of the virus which could force another lockdown. Some observers worry that this could happen as soon as full reopening takes place and people begin to mingle in public once again. Other experts wonder if a second wave could come during the fall when people move indoors with the colder weather.
Read more...
---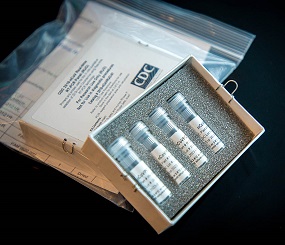 Stocks rally as world moves towards re-opening after lockdowns
(27 April 2020)
So maybe we are finally turning a corner with this virus. More countries around the world are moving towards reopening next week as new infections have declined in some European countries and appear to be plateauing in India and the US. While the UK is still in lockdown, Germany started to reopen last week as its containment efforts have proven to be particularly successful against COVID-19. India has already started to loosen its lockdown in some outlying provinces, and will phase-in further reopening next week.
Infections are one thing, but the economy is another thing altogether. US unemployment is now estimated to be above 20% with a projected second quarter GDP decline of up to 30%. Other countries face similar crippling effects of the shutdown. While the re-opening could put a floor under these data, several sectors are not expected to return to normal anytime soon and could be drag on growth for the rest of the year.
Read more...
---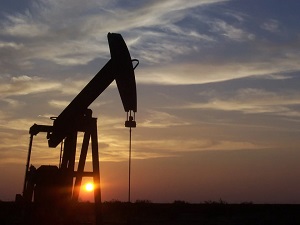 Oil trades below zero as demand collapses
(20 April 2020)
We live in strange times. In recent weeks, the worldwide coronavirus pandemic shutdown has seen an unprecedented effort to stop the spread of the highly contagious and deadly virus. And then today, crude oil futures actually traded in negative territory for the first time in history as it now costs more to store the oil than it is worth on the open market. Part of the reason for the negative price is because there is no current demand for delivery of May Futures due to the ongoing economic shutdown. Looking forward a bit, we can see that the market expects a modest recovery soon, since the June Futures contract is still trading over $20.
Financial markets are clearly still reeling from the impact of the virus. The decline in oil prices is due in part to the ongoing Saturn-Ketu alignment that I mentioned in last week's update. The alignment is fairly rare and follows an irregular two-year and twelve-year cycle. Due to Saturn's retrograde cycle this year, it will occur three times in 2020 (April, July and September), after occurring twice in 2018.
Read more...
---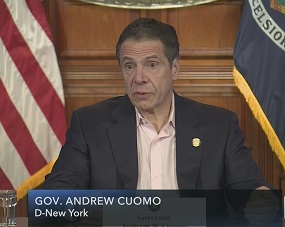 Stocks surge on virus hopes as Saturn and Ketu wait in the wings
(13 April 2020)
Financial markets remain in rebound mode this week as the number of coronavirus cases continue to fall amid emerging plans to end the lockdowns. US stocks soared more than 10% last week as it seemed the virus was peaking and the Fed announced it would buy another $2 Trillion in private and public debt. I have to admit I didn't see such a huge rally happening last week although I did think some upside was very likely on the Mercury-Jupiter-Pluto alignment.
The Jupiter-Pluto conjunction has been an important bullish influence in the past few weeks since the March 23 low. Both are slow moving planets and thus exerted a strong influence on sentiment following the waterfall decline in February and March. Typically, ongoing positive sentiment can be further accentuated through the alignment of a third, faster-moving planet. This is what took place last week as Mercury aligned with Jupiter and Pluto.
Read more...
---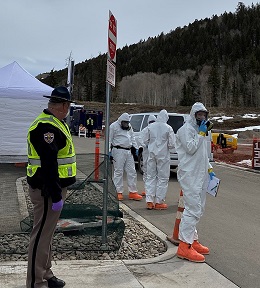 US close to turning point in coronavirus fight?
(6 April 2020)
The ongoing fight against the deadly coronavirus continues around the world. Some European countries have seen an encouraging decline in their number of infections and deaths in recent days, while Japan and some other Asian countries have noted a worrying rise in cases over the weekend after largely having it under control in February and March.
The US remains at the epicenter of the pandemic although we may be close to seeing a peak in the numbers there, too. Sunday and Monday's new case counts were less than Saturday's high of 34,000. Deaths have also started to trend a bit lower over the weekend. So there is light at the end of the tunnel, although it is still uncertain when the lockdowns could end.
These glimmers of hope may be seen in President Trump's horoscope.
Read more...
---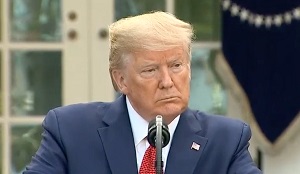 US becomes center of pandemic as Mars conjoins Saturn
(30 March 2020)
The coronavirus pandemic took a new turn over the weekend as the US became the country with the largest number of active cases. While Italy, Spain, and China are all listed as having more deaths, the US has the unfortunate distinction of having the most cases in the world at 163,000. New York City is by far the worst hit area with almost half of the cases (69,000) in the US. In light of the continuing spread of infections, President Trump extended the nationwide shutdown until April 30.
The US has been slow to respond to the crisis with the CDC, the FDA and President Trump all coming under intense criticism. The richest country in the world has been caught flat-footed by the pandemic as its fragmented medical system is showing signs of buckling under the stress. And yet, there are signs of hope. Social distancing is now being widely practiced in most areas of the country and is slowing down the rate of infection while testing is becoming more available. Equipment shortages are still a major problem, however, although things should improve on that front over the next week.
Read more...
---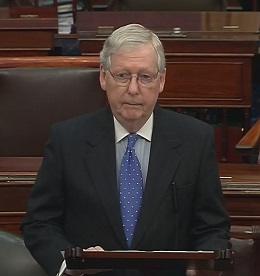 Stocks fall again as Senate fails to pass virus aid package
(23 March 2020)
Checks and balances, yes. Effective government, not so much. US politics has once again revealed its dysfunctional side amid the coronavirus crisis as the Senate has failed for a second time to pass an aid package. On Monday, Mitch McConnell's Republicans (pictured here) and Chuck Schumer's Democrats could not find a compromise to pass the aid package which would provide assistance to individual Americans and corporations who are suffering financially from this unprecedented shutdown of economic life. This legislative failure caused stock markets to extend their historic decline, despite the Fed promising unlimited loans and asset purchases before the market opened.
Today's decline was evidenced through two simultaneous malefic combinations. The Sun and Mercury aligned with Rahu, the North Lunar Node, while Mars conjoined Pluto in the first degree of sidereal Capricorn.
Read more...
---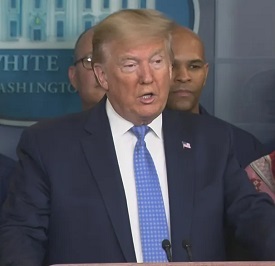 US virus shutdown as Trump gets serious; stocks tank again
(16 March 2020)
Even Donald Trump has to face facts eventually. After weeks of dismissing the coronavirus as a hoax, a conspiracy or "just the flu", today the US president finally got serious about the virus that is shutting down the US, as well as the rest of the world outside China. Trump recommended Americans stop all social activity involving groups larger than 10 people, stop going to restaurants and bars, and stop all discretionary travel for the next 15 days.
In his most forthright press conference to date, Trump warned that the virus could remain a problem until the summer and that a recession was now possible as large portions of the US economy has been temporarily shut down. The stock market fell sharply again on Monday, despite an unprecedented weekend intervention by the Federal Reserve to cut interest rates to zero and to buy $700 Billion in Treasury bonds and mortgage-backed securities. The S&P 500 closed below 2400 and is now testing its December 2018 low of 2346.
Read more...
---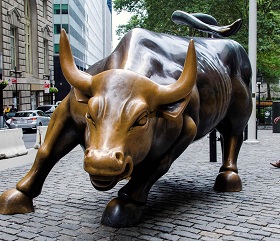 Stocks plunge 7% as Mercury retrograde ends
(9 March 2020)
When it rains, it pours. Global stock markets finished deep in the red Monday after oil prices fell a shocking 25% on a sudden price war between Saudi Arabia and Russia. The price shock hit an already vulnerable market that is reeling from the rapidly spreading coronavirus pandemic. In its worst day since 2008, the US stock market finished down 7% and it has now fallen 19% from a record high recorded just two short weeks ago.
For those of us who follow financial astrology, this decline was not unexpected. As it always the case in such big moves, there were several factors occurring together to signal such a steep sell-off. First, the Mercury retrograde period was coming to an end. (It actually ends Monday night at 11.48 pm EDT). Mercury turned retrograde back on February 16, just a few days before the start of this sharp correction. While Mercury retrograde periods are somewhat bearish by nature, there are many retrograde periods where stocks actually rise.
Read more...
---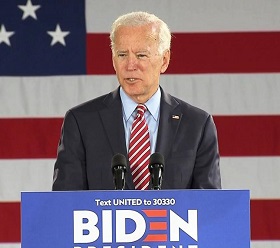 Biden resurrected after SC; stocks bounce after COVID-19 crash
(2 March 2020)
It has been an eventful past few days to say the least. Coronavirus fears took hold last week on mounting evidence that the pandemic cannot be contained and will spread throughout the world. Financial markets sold off sharply in anticipation of its likely economic impact, although stocks did stage a massive rally today (Monday) in hopes of a coordinated central bank rate cut and stimulus program. (For more details, see below.)
Former Vice-President Joe Biden was also in the news as he won a huge victory in the South Carolina primary. Biden was in a do-or-die situation as he was lagging frontrunner Bernie Sanders throughout February. The win has catapulted him back into the race as Pete Buttigieg and Amy Klobuchar have now come out in support of Biden ahead of tomorrow's crucial Super Tuesday primaries.
Read more...
---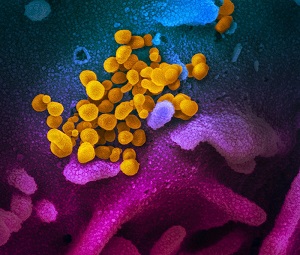 Virus pandemic fears sink stocks
(24 February 2020)
Stock markets around the world plunged today on fears that the coronavirus has now reached pandemic status with major new outbreaks in Iran, Italy and South Korea. Europe suffered the worst losses with Germany down 4%, while India lost 2% and the US fell more than 3%. Investors now are beginning to factor in the possibility that the virus could significantly impact many economies outside of China. Travel and tourism have already suffered significant declines as people are travelling less, and now the prospect of extensive lockdowns and quarantines threaten to hamper both production and consumption. It all spells a potentially damaging phase for an already weakened global economy.
This negative outcome was not surprising to the astrologically inclined as there was a clearly bearish planetary set up for early this week. Mars (11 Sagittarius) conjoined the South Lunar Node (Ketu) which is often bearish as it can correlate with higher volatility and unpredictable situations.
Read more...
---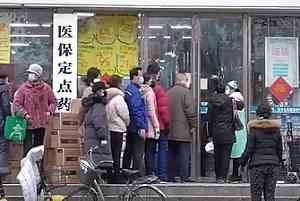 Apple warns as coronavirus hits China production; Mercury turns Rx
(17 February 2020)
Maybe the other shoe has finally dropped. Today, Apple warned that revenues would likely fall short in this quarter due to the impact of the coronavirus outbreak in China. The outbreak has wreaked havoc on the Chinese economy as hundreds of millions of people are in full or partial lockdowns. This has created interruptions in the complex supply chain for electronics such as the iPhone with both production and sales likely to take a major hit.
Stock markets have generally rallied in February on the hope that the virus could be contained and that the forceful actions of the People's Bank of China would prevent a crash. They have banned short selling and injected billions of the dollars into the system to keep liquidity flowing. This has worked so far as China's market has bounced strongly off its Jan 31 low.
But Apple's announcement today confirms that the economic impact has only begun to be felt.
Read more...
---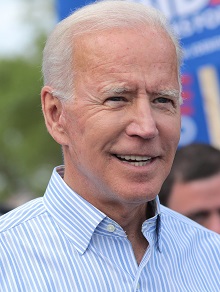 After losing in New Hampshire, is Joe Biden done?
(11 February 2020)
Early returns from tonight's New Hampshire primary have Bernie Sanders in front with 26 % of the vote. The Vermont Senator was expected to win NH and has therefore become the frontrunner for nominee of the Democratic party in the presidential election in November. Pete Buttigieg (24%) is running a close second with Amy Klobuchar (20%) a very respectable third. Elizabeth Warren (10%) is a distant fourth and former Vice-President Joe Biden an even more distant fifth (8%).
The takeaway here is Sanders has consolidated his leading position for the nomination while Amy Klobuchar is suddenly very much a going concern. Perhaps the bigger news is that Biden has done so poorly that there may be pressure on him to drop out of the race. Biden had been the frontrunner for most of last year as the former VP enjoyed the highest profile of any candidate. But after his weak performances in Iowa and now in New Hampshire, Biden may be on the verge of ending his campaign.
Read more...
---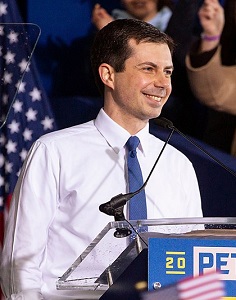 Buttigieg scores potential upset in chaotic Iowa caucus
(4 February 2020)
The US primary season got under way yesterday with the Iowa caucuses, the traditional first stop on the long road to election day in November. Unfortunately, here it is 24 hours later and the winner is not yet known due to a malfunctioning computer app and a newly complicated vote-allocation procedure. With partial results in, however, the young Mayor Pete Buttigieg enjoys a narrow 1% lead over Bernie Sanders and a somewhat larger lead over Elizabeth Warren and presumptive frontrunner, Joe Biden.
If current trends hold, then Buttigieg would get a big boost going into the next primary in New Hampshire on February 11. Even if he loses narrowly to Sanders, he will still have done well and would be well-positioned for future primaries.
A Buttigieg win would not be surprising as I thought his horoscope looked quite good for this week's contest.
Read more...
---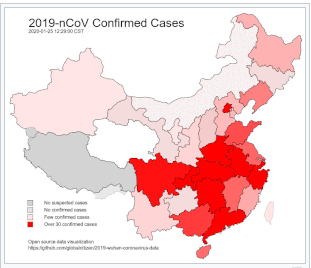 China struggles to contain coronavirus outbreak
(27 January 2020)
As it rings in the Lunar New Year, China is reeling under the effects of a deadly new coronavirus that is spreading rapidly through country. The virus outbreak began in the city of Wuhan in December and cases have now appeared in many countries around the world. While the city of Wuhan is now under quarantine, it is uncertain if the virus can be quickly contained given that it is more contagious than previous coronaviruses such as SARS.
There is growing alarm over the the future impact of this epidemic. Already Chinese authorities have ordered an extension of the Lunar New Year holiday for a second week with businesses and schools now due to re-open on February 9. Travel restrictions inside and outside China are now in place in an attempt to stop the spread of the virus.
This coronavirus outbreak appears to
fulfill my New Year's prediction
of a potential global disease or health-related problem emerging in 2020.
Read more...
---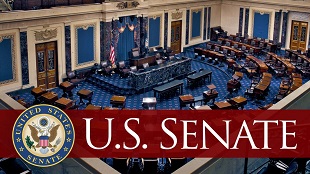 Trump impeachment trial to begin this week
(20 January 2020)
The much-anticipated Senate impeachment trial of President Donald J. Trump is finally set to begin this week. Although most observers expect Trump will be acquitted by the GOP-controlled Senate, there is still a lot of uncertainty about how the trial will proceed. The White House and the GOP has thus far refused to hear any witnesses and there is considerable pressure from Trump to get the trial over as quickly as possible.
Somehow I can't quite see Trump getting convicted, if only because it seems so unlikely in the current political climate. And yet I cannot ignore the obvious tensions in Trump's horoscope over the coming weeks. While some stresses and planetary afflictions are to be expected when a president is undergoing impeachment hearings, Trump's chart suggests it won't be smooth sailing. A quick trial followed by a painless Trump acquittal therefore seems unlikely given some of the alignments in February and March.
Read more...
---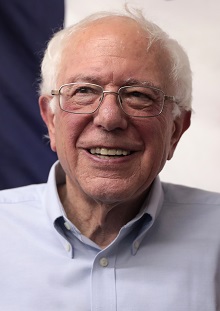 Biden and Sanders in close race ahead of Iowa caucuses
(13 January 2020)
As we get closer to the Iowa caucuses on February 3, there is a tight four-way race for the nomination of the Democratic Party in this year's presidential election. An average of recent polls has Biden, Sanders, Buttigieg and Warren each receiving between 16 and 21% support in the important first state race in Iowa. A Monmouth poll released today had Biden taking a slightly wider lead at 24% with Sanders at 18%, Buttigieg at 16% and Warren at 15%.
While the Iowa result is important because it is first, it does not always predict the eventual winner of the nomination race. Out of the past 10 presidential election cycles on the Democratic side, the Iowa winner went on to win the party nomination 7 times. Clearly, Iowa matters a lot, but it is not crucial. A close second or third place finish can also be enough to keep a candidate in the race.
Read more...
---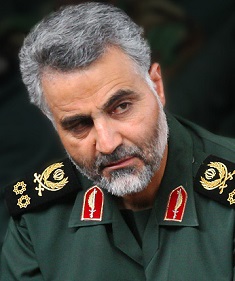 Gold hits 7-year high as US assassinates Iran's Soleimani
(6 January 2020)
The New Year has got off to a rocky start. Tensions between long-time foes US and Iran erupted anew after the targeted killing of Iran's top commander Qasem Soleimani on Friday. Global stock markets fell on this latest round of geopolitical uncertainty while gold and oil prices rose sharply. The decision by US President Donald Trump to assassinate Lt. Gen. Soleimani has caused consternation around the world as the attack increases instability in an already unstable region.
Iran seems likely to retaliate in some way in the coming days, although few observers are predicting an all-out war. The horoscope of Iran (April 1, 1979) suggests a couple of potentially volatile time windows when retaliation is more likely and also when the US may escalate its actions in turn.
Next Monday and Tuesday (Jan 13-14) will see Mars oppose the natal Moon and square natal Saturn in the Iran chart. This is often an alignment that coincides with conflict and violent incidents.
Read more...
---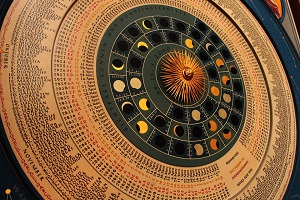 The 2020 New Year's Horoscope
(30 December 2019)
With the coming of the New Year, we may try to see what may lie ahead for 2020. The New Year's horoscope is an intriguing and simple way to see possible themes and trends. This horoscope is a chart cast for the first minute of the New Year, at midnight on January 1. As a default location, I choose Washington, DC but other locations may also be chosen. Nonetheless, the Ascendant is always somewhere in the middle of sidereal Virgo, although the exact degree rising can vary somewhat. While the New Year chart does not correspond to any particular astronomical event, the symbolic importance of the first moment of the New Year can yield important clues about the year upcoming.
For example, years that are marked by recession and wars tend to have malefic planets in prominent places in the chart. Thus Mars, Saturn, and the lunar nodes, Rahu and Ketu, are often stronger if they align with the Ascendant, Sun or Moon and other planets. This happened most recently in 2008, the year of the Great Recession, when the 12th house Saturn was aligned with the Sun, while Mars was opposite Pluto, Jupiter and the Sun. It was
not
a good chart.
Read more...
---