Archive 2018
---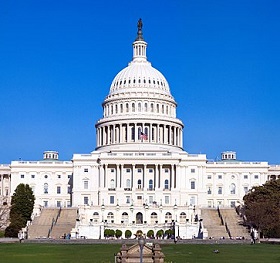 US government shutdown hammers markets
(25 December 2018)
The US government shutdown is just the latest development to sideswipe the stock market. The month of December has seen the Dow lose 4000 points as investors are re-evaluating their risk appetite against the background of an increasingly chaotic White House. Markets fell in early December as hopes dimmed for a US-China trade deal and then selling accelerated last week after Fed Chair Jerome Powell issued an unexpectedly hawkish statement about rate hikes in 2019. Then on Friday the US government shut down due to a disagreement over funding for the US-Mexico border wall, a key Trump election promise. President Trump has now made a bad situation worse through his repeated criticisms of the Fed Chair Powell and his stated desire to fire him.
All this chaos and uncertainty was too much for many investors as they rushed to the exits rather than waiting for a happy ending to the latest episode of The Trump Show.
Read more...
---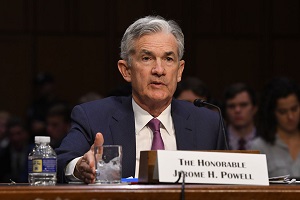 The Fed's Jay Powell: Santa or Scrooge?
(17 December 2018)
All eyes are on Federal Reserve Chair Jay Powell this week. Given recent volatility in financial markets, this Wednesday's FOMC statement and press conference will be more carefully watched than usual. Up to now, Powell had indicated a preference for raising rates in December and then several more times through 2019. This path of "interest rate normalization" was intended to keep inflation under control to avoid overheating the strong US economy.
But recent economic data have been more mixed and could force the Fed to rethink its approach. The US housing sector is showing signs of slowing, and global growth is also looking weaker as China may be compelled to undertake yet another stimulus program. And then there are the financial markets themselves.
While it is not an explicit part of the Fed's mandate, it is clear that a falling stock market undermines the "wealth effect" which can thereby dampen investment and business activity.
Read more...
---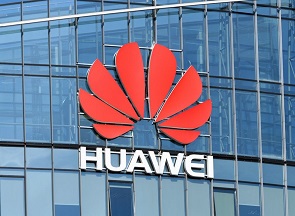 Markets plunge on arrest of Huawei CFO; Trump's endgame looms
(10 December 2018)
One big reason for my interest in financial markets is because they offer a unique window on collective sentiment in the world. We can read any number of media think pieces on the importance of this or that issue, but markets are an important weather vane for what people -- and their money -- are concerned with. How much are investors worried about US-China trade? Well, look no further than last week's decline which arrived after it became clear that the so-called truce in tariffs had little substance, despite President Trump's assertions to the contrary. The Dec 1 arrest of the Huawei CFO in Vancouver only made matters worse for financial markets, as it looked like a crude US power play designed to force China's hand in negotiations.
The week unfolded more or less as forecast in this space last week as Monday's bullish Moon-Venus-Uranus alignment produced only one up day after which the market sold off hard falling by 5% in the US and a more modest 2% in India. As I noted, the planetary alignments were quite bearish through most of the week and argued for some downside.
Read more...
---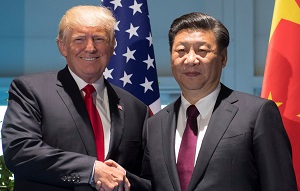 Markets rise on US-China trade truce
(3 December 2018)
Stocks are poised to rally further on Monday after the weekend agreement by the US and China to delay the imposition of any possible further tariffs by 90 days. This truce in the trade war is the latest piece of good news for financial markets after stocks bottomed out during Thanksgiving week. Since then, investors have also cheered the Fed's more dovish comments indicative of fewer interest rate hikes for 2019. A more gradual return to normal interest rates would be welcome by heavily indebted companies and consumers alike.
This strong rebound is not too surprising from our astrological vantage point. To be sure, I had expected some downside at some point during the Mercury retrograde cycle (Nov 16 - Dec 6) and that has come to pass given the final dip we saw into the US holiday week on Nov 23. But Mercury retrograde cycles are usually not all bearish and so we have seen a rebound last week and this week has also started on a bullish foot.
Read more...
---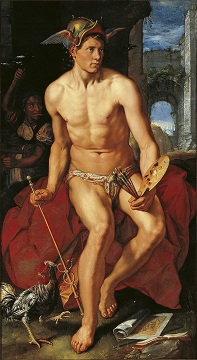 Stocks vulnerable as Mercury retrograde approaches
(12 November 2018)
It's that time again. Mercury is due to station retrograde later this week on Friday, November 16. Even among the non-astrologically-inclined, most people have heard of Mercury retrograde. They know it connotes something bad or unexpected, and that things are more likely to go haywire during the three-week period when it moves backwards in the night sky. As the mythological winged messenger, Mercury symbolizes communication, commerce, transportation and rational thought, among other things.
When Mercury is moving in normal direct motion, it is believed that there is a greater likelihood for things to work out as planned. But every four months or so, it stations retrograde (Rx) and appears to move backwards across 15-18 degrees of arc. This departure from its normal motion conjures up images of hassles, delays, technical breakdowns, computer viruses and the like. The most famous Mercury Rx station in recent times was election night in the US in November 2000 which produced the unprecedented Bush-Gore stalemate. The election outcome was undecided until it was settled finally in the Supreme Court a month later.
Read more...
---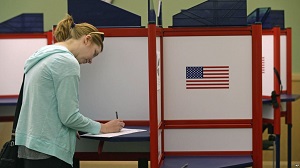 Stocks rebound ahead of US midterm elections
(6 November 2018)
Stocks have rebounded since bottoming in last week on hopes that a trade deal with China may happen sooner rather than later. The Dow is back over 25,000 while India's Sensex is now trading near 35,000 ahead of the Diwali holiday break. The rebound was more or less expected given the fairly positive planetary alignments in recent days involving Jupiter and Mercury. This week has also leaned bullish on the Venus-Moon-Uranus alignment.
However, the US midterm elections take place today and could theoretically upset the market's temporary calm. While I think the Democrats are very likely to win the House, I suspect the market has discounted that outcome already. Therefore, I would not necessarily expect a big reaction in the stock market on Wednesday.
The New Moon at 21 Libra could be a bit bearish since it opposes the Saturn in the NASDAQ chart.
Read more...
---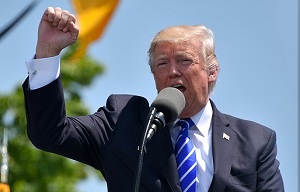 Midterm elections: the beginning of the end of Trump?
(4 November 2018)
So is this the end of the beginning or the beginning of the end? The United States goes to the polls on Tuesday, November 6 for its midterm elections for the House of Representatives and Senate. The elections are widely seen as a referendum on the controversial presidency of Donald Trump who has taken the US sharply to the right in his first two years in office. Polls show the Democrats are likely to win control of the House of Representatives but will fall short of winning back the Senate.
If the GOP holds on to the House and Senate, then it would greatly strengthen Trump's hand and likely give him the momentum to extend his mandate towards more authoritarian policies in his re-making of America into a post-liberal society. If the GOP loses even just the House, then the Democrats are likely to prevent him from getting much done for the second half of his term. They will also launch more investigations into his affairs and will likely try to impeach him.
Read more...
---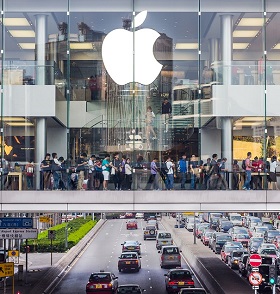 Stocks bounce after bad week; Q3 earnings reports in focus
(29 October 2018)
Stocks sold off sharply last week on renewed fears that Trump's trade war will reduce revenues and profits of many large US corporations. The Dow lost 3% on the week and closed below 25,000 for the first time since July. Indian stocks joined the global sell-off as the Sensex fell almost 1000 points and came close to testing its March low.
Stocks have rebounded here on Monday in Europe and the US on the proverbial oversold bounce. Besides bargain hunting, investors may also be looking forward to corporate earnings as some big names will report Q3 earnings this week. Facebook reports on Tuesday, Apple reports on Thursday, and Exxon Mobil on Friday. While it is still possible the news could disappoint the market, at least it changes the subject for a few days away from the gloom that has been hanging over the US market during October.
Read more...
---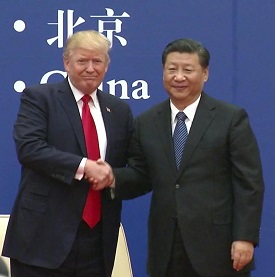 Stocks fall again as Trump's trade war begins to bite
(23 October 2018)
Stocks are falling again today as the market begins to digest the fallout of Trump's trade war. There is growing concern that China's economy is in trouble while bellwether Caterpillar disappointed investors with their forward earnings guidance today. Rising costs and tariffs were specifically mentioned as the reason for the expected sales slowdown. The Dow has fallen 500 points so far, and is again trading under 25,000 for the first time since early July. This is all bad news for Trump, of course, as the midterm elections are just two weeks away.
The negative performance is not surprising given this week's planetary alignments. Not only is Venus still retrograde (and will remain so until November 16), but it is in close alignment with Saturn. This introduces an elevated risk of declines. In addition, Mercury forms a rough 45 degree alignment with Saturn which may add to the overall cautious mood in global markets so far this week. The Sun is also in a volatile alignment with Uranus and the Lunar Nodes. It is not a bullish picture to be sure.
Read more...
---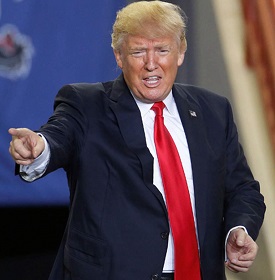 Stocks plunge with Venus Rx; Trump blames "loco" Fed
(15 October 2018)
Stocks tumbled across the world last week on worries that rising interest rates would undermine economic growth. US stocks fell 5% on the week as the Dow and the S&P 500 traded below the all-important 200-day moving average. President Donald Trump saw fit to lay blame for the decline on the Fed which he described as "loco" (i.e. crazy) for raising rates too quickly. One thing's for sure in this White House is that when something bad happens, it's never Trump's fault. This is doubly true now that Trump and the GOP are facing the likelihood of loss of the House and possibly even the Senate in the upcoming midterm elections. For the pro-business Trump, he desperately needs stock prices to be as high as possible in order to justify his claim that his policies are working and America is once again "winning".
The decline in the stocks market is in keeping with our expectations of the bearish effect of the Venus retrograde cycle.
Read more...
---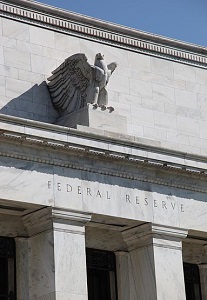 Venus turns Rx: stocks fall as interest rates rise
(8 October 2018)
It's a classic case of good news and bad news. The good news is that US economy is getting stronger with historically low unemployment rates and 4% GDP growth. But the bad news is that this is creating inflation pressure so that interest rates must rise. The Federal Reserve raised rates again at its September 26th meeting and the bond market has seen yields spike last week as the benchmark 10-year rate pushed above its previous high to close at 3.22%. This means that the cost of borrowing is going up and that could eventually undermine the economy as debt servicing costs rise.
The spike in yields proved too much for the stock market as US stocks took a significant hit last week. It seems that US markets are finally catching up with the rest of the world. Asian and European markets have been falling since September -- or in some cases like China, since January -- as rising US rates are creating havoc for highly leveraged foreign corporations. Indian stocks, for example, have tumbled more than 10% since their late August top as the BSE-Sensex is now trading below 35,000.
Read more...
---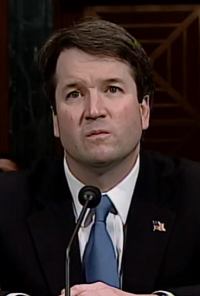 The Kavanaugh nomination: an excess of Mars
(25 September 2018)
Like many things in the Trump presidency, the Brett Kavanaugh Supreme Court nomination has deteriorated into a partisan chess game. Or circus. Things were going smoothly for the nomination until Kavanaugh's former high school classmate came forward with a sexual assault complaint two weeks ago. Suddenly, the slam dunk nomination of what was to be the 9th and deciding conservative/GOP vote on the court is up in the air as a result of the bombshell September 13th letter to Democratic Senator Dianne Feinstein.
Christine Blasey Ford is due to testify at the Senate confirmation hearing on Thursday, September 27th to give her side of the story. Two other women have since come forward with sexual misconduct complaints against Kavanaugh although it isn't yet clear if they will be given a hearing by the Senate Judicial Committee. Suddenly, what looked like a sure thing is now more like a 50-50 proposition based on the odds from
Predictit.org
.
As is often the case, we don't have the exact birth time of Brett Kavanaugh.
Read more...
---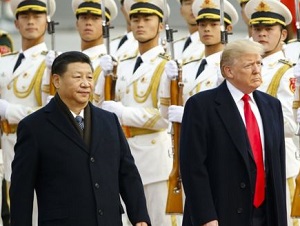 Trump escalates trade war with China
(17 September 2018)
What was previously seen as a mere bullying negotiating tactic became a reality today in the Trump's trade war against China. This afternoon President Donald Trump followed through on his threat to impose tariffs on a wide range Chinese goods entering the US. The 10% tariff on $200 Billion of consumer goods will start September 24th and is due to be increased to 25% by the end of the year if no solution is found to the ongoing trade dispute.
Stocks sold off across the board in reaction to this new Trumpian economic reality. The Dow and S&P 500 fell by 0.5% (but 1% after the announcement following the market close) while the NASDAQ and Russell 2000 fell by more than 1% on the day and another 1% after the close. As I suggested in last week's newsletter, Apple (and tech) was particularly vulnerable to a possible escalation in a trade war since China could single it out and punish it more specifically.
Read more...
---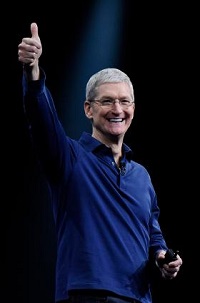 Can Apple deliver the goods yet again?
(10 September 2018)
Apple's annual event this Wednesday comes at a crucial time for the company. Its market dominance is greater than ever as it recently became the first company in the world to be worth more than $1 Trillion. Not surprisingly, its share price has been making new all-time highs since it last reported its earnings at the end of July. And yet there could be a lot riding on what CEO Tim Cook unveils at this event. Expectations are high for something more than just a new model of iPhone.
In recent days, Apple's share prices has started to sag a bit as fears the trade war with China could start to bite. Neither Trump nor President Xi show any sign of backing down or returning to the negotiating table to resolve this dispute. The problem for Apple is if the trade war gets worse, Apple products may get caught in the crossfire. Already there is talk of a "tech wreck" as more computing parts have become subject to tariffs. If push comes to shove, then China could deliver its "nuclear option" which in this case would be to slap a hefty tariff on all Apple products coming into China. That would be very bad news for Apple and would likely hit the share price hard.
Read more...
---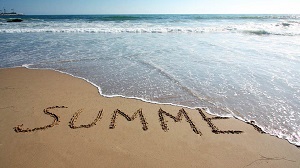 Summer's gone: what's next for stocks?
(3 September 2018)
As the summer winds down, the US stock market appears as unstoppable as ever. With the exception of the Dow, most of the main indexes hit fresh all-time highs last week. Investors have generally shrugged off trade worries and instead focused on growing corporate earnings and the Fed's promise to raise interest rates gradually. With the notable exception of India, markets outside the US have generally fared less well as more trade dependent economies such as China and Europe have suffered significant losses this year.
So what happens next? From a technical point of view, there is good reason to think that stocks will likely undergo some kind of pullback or correction in the coming weeks. Pullbacks are normal occurrences in a bull market, even one that is entering its 10th year as this one is. The astrological perspective also strongly suggests that a pullback will occur in September and could begin as early as this week.
Read more...
---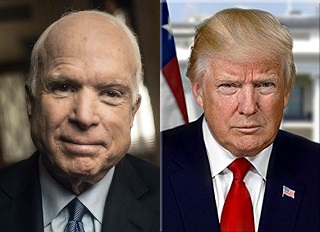 The astrology behind the McCain-Trump feud
(27 August 2018)
The passing of Republican Senator John McCain on Saturday has highlighted the deep divisions in US politics. McCain was one of the longest-serving and most respected Senators who was known for his sense of honor and human decency and his ability to rise above partisanship when necessary. He also staunchly opposed President Donald Trump and the changes he has wrought in the Republican Party. Trump's ascension to the White House has transformed the GOP from a "big tent" right of center party into a vengeful, ethno-nationalist populist party.
There was no love lost between McCain and Trump. Trump famously insulted McCain during the 2016 campaign when he cast aspersions on McCain's long captivity and torture in North Vietnam. But McCain got the better of Trump when he delivered the famous 'thumbs down' deciding vote against the GOP's repeal of Obamacare in July 2017.
Read more...
---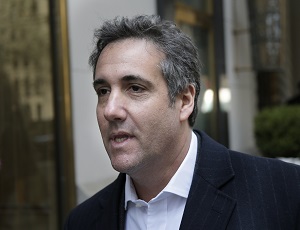 Cohen pleads guilty; implicates Trump
(22 August 2018)
Yesterday wasn't a good day for President Donald Trump. His former campaign manager Paul Manafort was found guilty of fraud and his former lawyer Michael Cohen pleaded guilty to two felony campaign funding violations. In his plea deal, Cohen revealed that he had been instructed by Trump to make hush money payments to Stormy Daniels and Karen McDougal before the 2016 election. Despite being Trump's once-loyal "fixer", Cohen has abandoned his former boss as he now faces at least five years in prison.
This ratchets up the political pressure on Trump. The previous hints of criminality in the White House are more difficult to ignore now even for the GOP. If he weren't the sitting president, Trump would have been indicted along with Cohen. Moreover, Cohen has indicated that he is prepared to share what he knows about the Russian-Trump contacts during the campaign with the Mueller investigation. Clearly, things have taken a turn for the worse for Trump at a very vulnerable time as we approach the midterms in November.
Read more...
---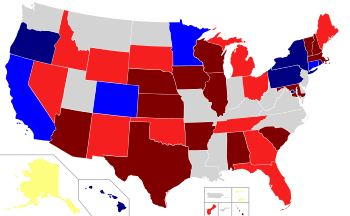 US midterm elections: can the Democrats win?
(21 August 2018)
As the summer winds down, attention is shifting towards the US midterm elections in November. These elections will be particularly important this year since they will largely be a referendum on the turbulent Trump presidency. Currently, the Republicans control both houses of Congress as that has helped Trump to implement his agenda. But if the Democrats win the House and possibly the Senate, then Trump would be hamstrung and effectively neutralized. It would also likely mean that impeachment proceedings would begin in early 2019.
At the moment, most analysts believe the Democrats are likely to win the House of Representatives. The political betting site
Predictit.org
puts the odds at 67% while
Fivethirtyeight.com
gives it a 75% probability. A Democrat win of the Senate is more unlikely with around just a 25% probability.
Read more...
---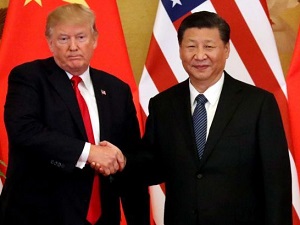 Who is winning the US-China trade war?
(6 August 2018)
The ongoing trade war between the US and China shows no signs of abating. Last week, President Trump announced his intention to slap 25% tariffs on another $200 Billion worth of Chinese goods. China's response was muted as they only targeted $60 Billion worth of US products for tariffs. While there is much gnashing of teeth about the possible global economic fallout of a full-scale trade war and a return to 1930s-style protectionism, so far financial markets are taking a wait-and-see approach. At least they are in the US, where most stock indexes are again near their all-time highs from January. The Dow Jones is comprised of more trade dependent companies so it has been lagging the NASDAQ and S&P 500.
But Chinese stocks have fared much worse and have actually entered a bear market as the Shanghai Index (SSEC) has fallen more than 20% from its January highs.
Read more...
---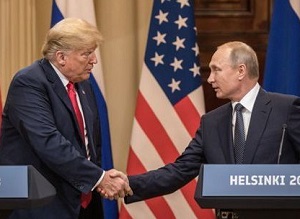 Trump and Putin: a very unusual relationship
(23 July 2018)
The fallout is still ongoing from last week's Helsinki summit between US President Donald Trump and Russian President Vladimir Putin. Trump was widely criticized from both sides of political aisle for siding with Putin in his denial of any Russian meddling in the 2016 US election despite the fact that every US law enforcement agency has concluded that Russia did engage in cyberattacks in the US election in an attempt to defeat Hillary Clinton and help elect Trump.
The resulting furor against Trump has again raised questions about why Trump would be so quick to defend Russia and Putin while dismissing his country's own security experts, and indeed most sitting members of his own party. Many observers are now publicly discussing the possibility that Putin must have damaging information on Trump, the so-called
kompromat
, or embarrassing or blackmail-type information that makes the Russian asset easier to control. These range from owing billions to Russian oligarchs to the infamous pee tape.
Read more...
---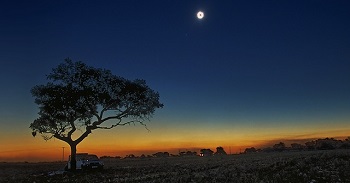 US stocks hit new highs on New Moon
(12 July 2018)
This year it's all about the Moon it seems. Financial markets have been under significant pressure in 2018 from rising interest rates in the US and the imminent threat of Trump's trade wars. But it has been the Moon that has had the final say. Since the beginning of the stock market correction in January, stocks have risen and fallen in sync with the phases of the Moon.
As I suggested in a previous post on the effect of the Full Moon, stocks have generally made significant lows around the time of the Full Moon. Conversely, stocks have made interim highs right around the time of the New Moon. This cycle has been more pronounced in US and European markets. Since the lunar cycle lasts about 29-30 days, we have seen a repeating pattern of stocks rising for about two weeks into the New Moon and then falling into the Full Moon.
There has been solid
statistical research
on the effects of lunar phases on stock prices which bears out this pattern across many cases.
Read more...
---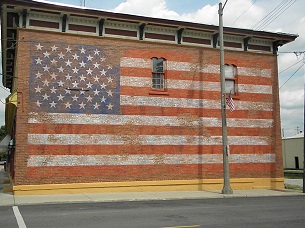 Born on the 4th of July: the year ahead for America
(4 July 2018)
Many Americans are celebrating Independence Day today in an atmosphere of heightened anxiety and uncertainty. While the Trump presidency has won its share of supporters who like his tough talk on trade, geopolitical isolationism, and anti-immigrant policies, most of the country still feels a mix of unease, fear and anger with the new direction of the country. Trump seems determined on remaking the post-WW2
Pax Americana
into a more unpredictable global regime where the US follows its narrower and more immediate self-interest regardless of the long-term consequences.
On this 4th of July, it is worthwhile to look at the Solar Return (SR) or Varshaphal horoscope for the USA to glimpse into possible trends for the year ahead. While there is some dispute about the exact time (and even date in some cases) of the USA horoscope, I prefer the one timed for 6.30 pm on 4 July 1776 by Vedic astrologer James Kelleher.
Read more...

---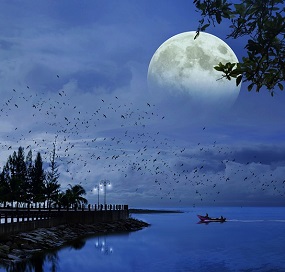 Bad Moon Rising? Stocks fall on trade worries
(24 June 2018)
As the old song goes, there could be a
"Bad Moon Rising"
this week. We are due for a Full Moon this week just after midnight EDT, Thursday June 28th. The Full Moon will rise Wednesday night/Thursday morning in the US, but it seems more likely that stocks will fall. That's because the Full Moon has been living up to its bearish reputation in
financial astrology
here in 2018 as each Full Moon has coincided with significant declines.
There have been several
statistical studies
that have shown a correlation between the Full Moon and declining stock prices. These studies have shown that the period a week before and after the Full Moon have lower returns on average compared with the two-week window around the New Moon. The days immediately before and after the Full Moon are generally more bearish while the time around the New Moon are bullish. While this correlation clearly doesn't hold during each lunar phase sequence, it seems true over time.
Read more...
---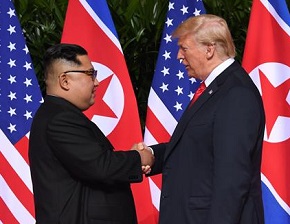 Trump meets Kim in Singapore
(13 June 2018)
Now the hard work begins. The much-anticipated summit between North Korea's Kim Jong-un and US President Donald Trump has finally taken place in Singapore. The two leaders met over several hours on Tuesday and signed a commitment to work towards peace and to denuclearize the Korean peninsula. The accord is undoubtedly an important first step towards a lasting peace although questions remain about specifics. Most analysts were still skeptical of any tangible results in the long term. Over the past twenty years, North Korea has signed similar promises to halt its nuclear weapons program at least seven times and has found ways to renege or violate the agreements each time. It remains to be seen if this time will be different.
As I have previously suggested, I think this air of optimism is likely to fade by August as the principal horoscopes of Trump and the 1953 Korean Armistice show considerable affliction. In addition, we can now add the special relationship (or Davison) chart between Trump and Kim.
Read more...
---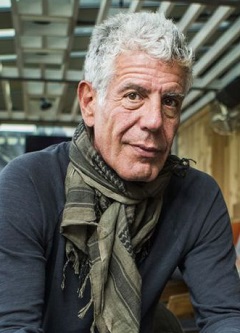 Anthony Bourdain 1956-2018
(12 June 2018)
Sometimes the end comes without warning. Writer, television host and chef Anthony Bourdain took his own life last Friday while filming in France. The sudden death of the star of Parts Unknown and No Reservations shocked his legions of fans who are mourning the loss of his thoughtful, empathetic approach to international food and culture. Bourdain's unique blend of intelligence, urban cool and sardonic wit brought to life many far-flung places for appreciative viewers in the US and around the world. I know because I was one of them.
Bourdain had previously talked about his struggles with depression over the years although there were no indications that he was suicidal. But from his horoscope, we can see clear evidence for depression and emotional problems. Typically, the mind of an individual is reflected in the condition of the Moon and Mercury. The Moon rules the emotions, while Mercury rules the more rational side of the mind.
Read more...
---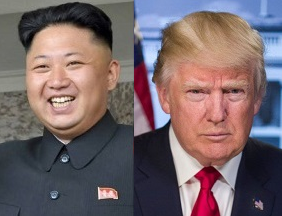 The upcoming Trump-Kim summmit
(4 June 2018)
It now seems virtually certain that US President Donald Trump will finally meet the leader of North Korea, Kim Jong-un. The on-again, off-again summit seems to be a go now as the two will meet in Singapore on June 12. The meeting is currently scheduled to take place at 9 a.m. local time. It will be the first time a US president has met personally with the leader of the isolated and enigmatic communist country of North Korea.
The meeting will represent the culmination of diplomatic efforts to stave off conflict in the Korean peninsula after North Korea had destabilized the region in 2017 with a series of provocative missile tests. Kim's North Korea is intent on building an arsenal of nuclear weapons in order to defend itself against a seemingly hostile alliance of the US, Japan and South Korea. Kim has apparently agreed to the US demand for denuclearization, although many observers believe he not serious about disarming and is simply buying time.
Read more...
---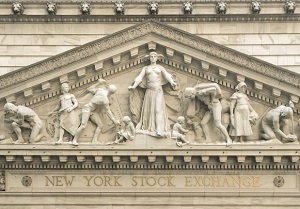 The NYSE turns 226: the outlook for the year ahead
(23 May 2018)
The New York Stock Exchange turned 226 last week as the venerable capitalist institution remains the predominant stock market in the world. The NYSE was founded on May 17, 1792 around 10.10 a.m., although the exact time is a matter of some conjecture. As we know, the birthday represents a special symbolic significance for the year ahead as the Sun returns to its position at the time of its "birth" or founding. The resulting Solar Return chart can therefore provide important clues for what will transpire over the subsequent 12 months. A strong chart where benefics Venus and Jupiter are prominent will often foretell of prosperity. A more difficult chart where Mars and Saturn are highlighted can represent disappointment and obstacles.
The Solar Return chart for the NYSE this year actually occurred on May 21st, since that was the day that the Sun returned to its natal position at 6 Taurus 25.
Read more...
---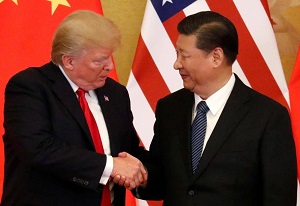 Stocks gain on US-China trade hopes
(14 May 2018)
US stocks started the week on a mildly positive note on hopes for a US-China trade deal. Fears of a trade war have receded now that Presidents Trump and Xi are negotiating a way to allow American agricultural products into China in exchange for US market access for electronics giant ZTE. Monday's gain followed on a very bullish performance last week as the Dow gained more than 600 points. Moderate inflation data and the increasingly real prospect of peace on the Korean peninsula appeared to negate previous worries about rising interest rates and geopolitical disruption in the Middle East.
The gains were broadly in keeping with expectations in last week's
market forecast
as I thought the Venus and Jupiter influences would likely have the final word. The rest of this week looks less positive for the markets, however.
Read more...
---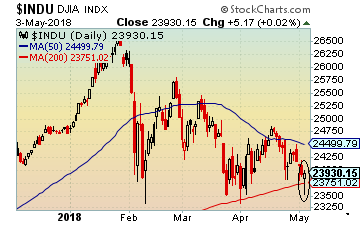 Stocks volatile ahead of jobs report
(3 May 2018)
Stocks are looking a bit shaky this week. While the Fed graciously left interest rates unchanged on Wednesday and Corporate America continued to post impressive Q1 earnings, investors are still not entirely at peace with the world. Bond yields remain in an up trend as inflation threatens to undermine economic growth and the Trump White House hasn't yet figured out a way to avoid a trade war with China. So it's no wonder that the Dow is down almost 400 points this week as markets look for their next catalyst.
The down week was less surprising to us since the planets looked a bit tense this week. As I mentioned in the previous
market forecast
, the early week Sun-Saturn-Rahu alignment hinted at more downside, as did the entry of Mars into sidereal Capricorn on Wednesday.
Read more...
---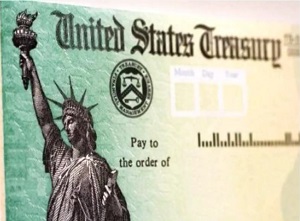 Wall St. on edge as 10-year bond yield hits 2.99%
(23 April 2018)
US stocks held steady today as traders kept a wary eye on the bond market. The Dow was mostly unchanged in Monday trading at 24,448 while yields on the 10-year Treasury note hit a four-year high at 2.99%. Many investors are keeping a close watch on whether bond yields will pass the psychologically important 3% threshold. If yields continue to move above 3%, it will likely entice larger institutions to move money out of riskier stocks and into the relative safety of higher-yielding bonds. This asset reallocation would be bad news for the stock market.
Stocks have been gamely rebounding since their low on April 2nd. The low coincided with the Mars-Saturn conjunction at 15 Sagittarius. As I have noted previously, this pairing of two malefic planets was likely going to bring some downside. As the Mars began to separate from Saturn in April, sentiment has improved and we have seen a three-week long rally.
Read more...
---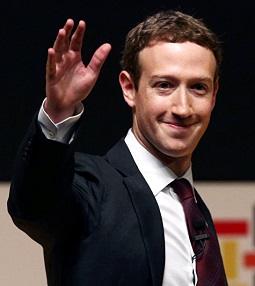 Mr Zuckerberg goes to Washington
(8 April 2018)
Facebook's Mark Zuckerberg could be in for a rough ride this week when he appears before a congressional committee in Washington, DC. The Facebook founder and CEO is due to answer questions from bipartisan panels on data privacy and internet security on Tuesday and Wednesday. The appearance follows the Cambridge Analytica data abuse scandal and the concern over Facebook's potentially negligent role in Russia's interference in the 2016 US election. The wunderkind of social media now may have to admit that the selling of personal user data is an intrinsic part of the Facebook business model.
Certainly, the planetary alignments this week look tense for Zuckerberg. The main source of stress is the approaching Saturn retrograde station at 15 Sagittarius. The station takes place on April 17th but it has already slowed considerably and is more or less just sitting on that degree of 15 Sagittarius (in the sidereal zodiac, of course!). The problem for Zuckerberg is that Saturn forms a 135-degree sesquisquare aspect with his Sun at 0 Taurus.
Read more...
---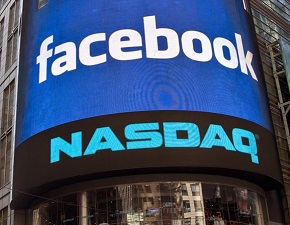 NASDAQ leads stocks lower on Facebook fallout
(27 March 2018)
Stocks fell hard again today as technology companies were sold on renewed privacy concerns following the Facebook data debacle. The Nasdaq led the broader markets lower falling 3% to 7008 while the Dow slipped back under 24,000. The decline comes a day after a sharp rally following the announcement of US-China trade talks. But it seems that last year's unstoppable Trump rally has been replaced with a new and more volatile market in 2018 that is more sensitive to bad news.
It seems likely that stocks will revisit their early February lows fairly soon. Last Friday's decline more or less matched the low on the Dow, while other indexes remained slightly above their Feb 9th bottom. But can the stock market resume its upward climb once this correction is over? It's difficult to say definitively using astrology alone since estimating the magnitude of price moves is quite speculative.
Read more...
---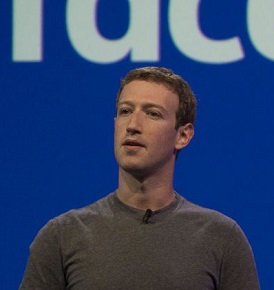 Facebook data scandal hits stocks
(20 March 2018)
Yesterday was not a good day for Facebook founder Mark Zuckerberg. As news spread of the Cambridge Analytica data abuse scandal, Facebook shares lost 7% and took the rest of the US market down with it. Facebook was down another 3% today amid growing calls for a formal investigation of Facebook's data sharing practices. Neither Zuckerberg nor any other top official have yet to address the matter as the company finds itself in hot water again. Recently, Facebook has come under fire for its role in Russia's interference in the 2016 US election.
Just how significant is this controversy for Facebook? Could this be a sign that the social media behemoth has peaked and is now facing the prospect of a slow decline? Certainly, the key horoscopes for Facebook do reflect its current troubles. The incorporation chart from 2004 is under heavy affliction by -- you guessed it -- the approaching Mars-Saturn conjunction in sidereal Sagittarius.
Read more...
---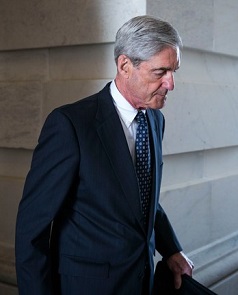 Will Trump fire Mueller?
(19 March 2018)
Just when you thought the chaos in the White House couldn't get any worse, it does. After the weekend firing of FBI Deputy Director Andrew McCabe and the subsequent tweetstorm against Robert Mueller, President Trump is quickly running out of options. The recent firings of more moderate voices in the administration have only increased the stakes as Trump is left to its own unpredictable gut instincts.
The Trump presidency now faces its greatest challenge as the Mueller investigation has begun to look into his corporation's financial dealings with Russian oligarchs. Moreover, we have now learned that Trump's campaign advisors used data illegally obtained from Facebook users through the shadowy data mining firm, Cambridge Analytica. Trump's repeated denials of collusion with Russia seem more desperate than ever and recall the words of Shakespeare: "methinks he doth protest too much."
Read more...
---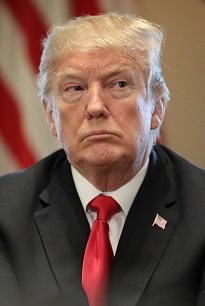 Trump's tariff talk puts markets on edge
(6 March 2018)
The stock market suffered another body blow late last week after President Trump suddenly announced tariffs on imported steel and aluminum. The tariffs came a surprise to US trading partners who quickly threatened retaliation on US imports to their countries. The prospect of a looming trade war has put investors on edge in recent days as economic growth would likely decline and inflation would rise as a result of these protectionist moves. The tariffs appear to be a fait accompli now that Trump's leading economic advisor Gary Cohn resigned from the White House today. Cohn had been a staunch free trade advocate and steadying influence on the unpredictable Trump.
It seems that the recent correction in the market may not be over yet. After early February's decline, buyers had re-entered the market on hopes that interest rates were stabilizing and that inflation was less of a pressing problem. However, the news of the Cohn departure have caused a sharp reversal in stock futures. Could this be a signal of another move lower in the stock market in the short term?
Read more...
---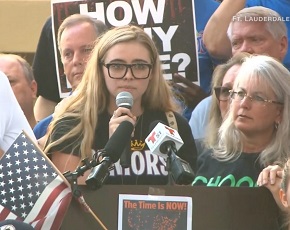 Florida school shooting sparks outrage and protest
(20 February 2018)
Another senseless mass shooting, another call for change to America's gun laws. The tragic story runs for a few days as the requisite "thoughts and prayers" are extended the grieving friends and family and then the national conversation moves on to something else. How many times have we seen this movie before? I've lost count. But this time feels different. Since the shooting at the Parkland, Florida high school on February 14th that killed 17 people, we have seen a growing sense of outrage against US gun laws and the GOP politicians who are financially beholden to their NRA paymasters.
National protests are now being organized primarily by high school kids for the month of March to bring about change. The largest march will be the March 24th "March For Our Lives" in Washington, DC. The question is whether this protest movement will have any success or will the sense of outrage fade away without changing much of anything like so many times in the past.
Read more...
---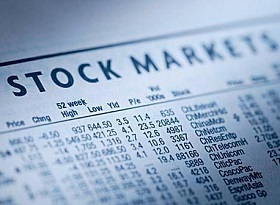 Stock markets rebound as inflation worries subside
(15 February 2018)
Stock markets are stabilizing this week after last week's turbulence. Starting with last Friday's powerful rebound off the low of 23,500, we have see five straight days of gains as the Dow has climbed back above 25,000. And yet markets will have some ways to go yet before they can recapture their highs of January 26th at 26,616. This could be more difficult now that inflation has re-emerged as a threat to the goldilocks' economy of moderate growth, low interest rates and low inflation.
Yesterday's CPI number was higher than expected at 2.1% and that pushed yields on the 10-year Treasury to 2.91%. Higher bond yields are seen as problematic for stocks as they will raise borrowing costs and choke off further growth. 3% may be a key threshold in this respect. More analysts are now questioning if this could be the end of the nine-year bull market that began after the financial crisis of 2008.
Read more...
---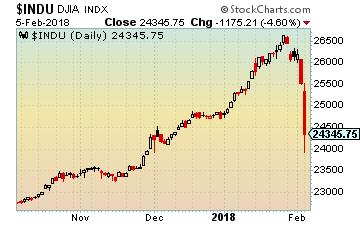 Dow plunges record 1175 points
(5 February 2018)
Well, that escalated quickly. US stocks plunged today as investors began to take the inflation threat seriously. The Dow fell by more than 1000 points -- a new one-day record -- although on a percentage basis the decline was a more palatable 4%. Rising inflation pressures are forcing bond yields higher and this is creating problems for financial markets as the easy money, low-rate "goldilocks" environment of the past 9 years may be coming to an end.
As I noted in
last week's market forecast
, there was a risk that last week's decline could extend into this week since the Mars-Saturn alignment was still quite close. To be clear, I did not predict this kind of huge decline in this space nor in my newsletter although I thought this week would probably begin on a negative note. In last week's post, I focused on the NASDAQ horoscope to illustrate the possible negative effects of the Mars-Saturn alignment, especially where they highlighted the Ascendant.
Read more...
---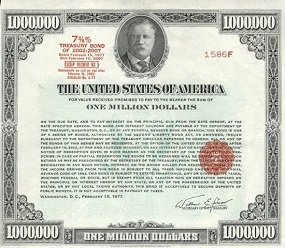 Stocks wobble as bond yields rise; bitcoin crashes below 10K
(1 February 2018)
US stocks are looking a bit shaky this week after a rare two-day decline on Monday and Tuesday. Investors became skittish as bond yields rose to their highest since 2014. As the economy continues to improve under Trump, inflation expectations are rising. This, in turn, is making yields more competitive with stocks as the yield on the 2-year Treasury is now higher than the dividend yield on the S&P 500 for the first time since 2009. If yields continue to rise, stocks will become more vulnerable to a correction. Some analysts are suggesting that 3% on the 10-year Treasury could be the make-or-break level to watch. Currently, it is 2.79%.
This week's market jitters may be seen through several charts but perhaps most clearly through the NASDAQ horoscope (Feb 8 1971). While there are several placements that are contributing to this uncertainty, it is likely the transit of Mars through Scorpio that is the triggering factor.
Read more...
---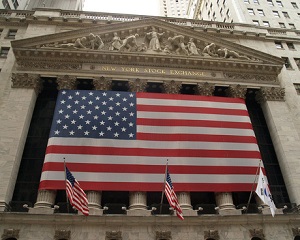 The financial outlook for 2018: more Saturn, less Jupiter
(15 January 2018)
After a banner year in 2017 which saw US stocks gain more than 20%, the financial outlook for 2018 looks decidedly more difficult. The stock market is a forward-looking discounting mechanism as investors have bid up stocks in anticipation of higher growth from the pro-business policies of the Trump administration. Tax cuts and reduced regulation are key reasons why markets are expecting corporate earnings and GDP to enjoy more robust growth in 2018. While the promised infrastructure program may well give an additional boost to the market, many analysts are suggesting that the outsized gains of 2017 cannot be repeated in 2018. But just what can investors reasonably expect?
The astrological indications tend to concur with a view of diminished expectations. The Trump rally in stocks can be analyzed in various ways but I find the simplest way is to look at the key financial horoscopes.
Read more...
---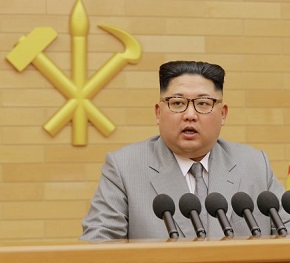 North Korea: the shadow that hangs over 2018
(5 January 2018)
With the arrival a New Year, most people look forward to a fresh opportunity to realize their hopes and aspirations as they put the past behind them. The forward passage of time is one of the sources of human resilience as the inherent optimism of our species is born anew. And yet, this year the specter of conflict with North Korea hangs over the world.
The war of words between the two bellicose leaders of the US and North Korea that began last year has continued into 2018. Kim Jong-un and Donald Trump have both boasted about the nuclear buttons while strategic analysts have put the odds of military action near 50%. And with military action comes the very real risk that nuclear weapons could be used by both sides.
Read more...