Archive 2009 - 2012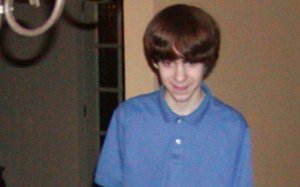 Massacre of schoolchildren shocks America: Rahu and Mars in focus

(16 December 2012) America's dark obsession with guns appeared to hit a new low this week with the horrific mass shooting of 20 schoolchildren in Newtown, Connecticut. The killer was Adam Lanza, 20, who murdered a total of 28 people including his mother, who actually owned the gun that was used to kill her. Lanza was described as an intelligent but socially awkward loner with no friends. He may also have been autistic. Read more...

---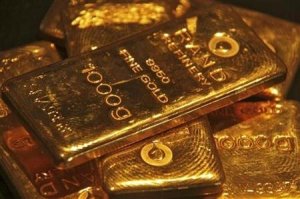 Gold outlook: Saturn vs Jupiter
(8 December 2012)
Is gold still a good investment? In this era of central bank money printing and quantitative easing, gold has experienced an unprecedented price increase as investors seek a hedge against the risk of future inflation. Officially, inflation in most OECD countries remains low, although commodity inflation has been significant and has impacted the cost of food and fuel over the past five to ten years. As central banks seem intent on printing money indefinitely, there remains some very good reasons to own gold as an inflation hedge. If debt continues to grow unchecked, currencies will eventually have their value eroded as inflation takes hold. This is where gold becomes a more attractive alternative to paper money. But since it has already doubled in the past few years, how much higher can it go?
There is no simple or definitive answer. However, astrology does offer some useful clues based on past correlations of planetary motion with the price of gold. Traditionally, gold has been linked to the Sun and Venus.
Read more...
---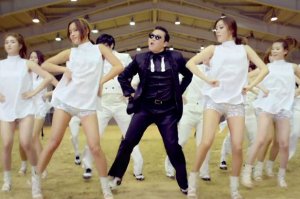 Psy's Gangnam Style breaks Youtube record
(5 December 2012)
On 23 November 2012, the song "Gangnam Style" by the South Korean singer Psy became the most watched video in Youtube history, eclipsing the old record held by Justin Bieber. It now has more than 850 million views and seems likely to hit 1 billion soon enough. The song has reached number 1 in 30 countries all over the world. By contemporary measures, it may be the most popular song in human history. The fact that this global music craze originates from South Korea is reminder of how our 21-st century world is changing as cultures evolve to reflect a faster pace of life and communication.
As an astrologer, I was curious to know if there was eticsanything special about his horoscope and whether it might reflect his musical talent and incredible success. Psy was born Park Jae-sang on December 31, 1977 in Seoul, South Korea. We don't know his time of birth but there may still be something noteworthy in the arrangement of the planets on the day he was born. For any success in the arts, one would expect Venus to be prominent in some way, since it rules beauty and aesthetics.
Read more...
---
---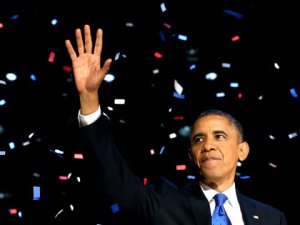 Obama wins re-election; faces fiscal cliff negotiations with Boehner

(11 November 2012) US President Barack Obama won re-election on Tuesday narrowly defeating Republican Mitt Romney to win a second term in the White House. While Obama won by only 2% in the popular vote, he carried most of the key swing states and hence had a more comfortable margin of victory in the Electoral College. Obama's win confirmed my prediction made back in June that he would defeat Romney as Obama's horoscope generally looked stronger in November.

While I am obviously happy with this outcome, it's important to acknowledge that as predictions go, it isn't that impressive. The election only had two candidates and hence only two outcomes. The race was fairly close but most pollsters had given Obama the edge for most of 2012. The odds of calling the outcome correctly was therefore a little less than forecasting the outcome of a coin toss. Fortunately, astrologers can sometimes enhance and add value to that initial prediction by also describing the ups and downs of the race. While pollsters can deliver some impressive results in the science of public opinion, none has the ability to predict the specific ups and downs of a campaign the way astrology can. To this end, I offered some observations on the last two debates and the dynamics of the final weeks of the race. For the most part, these were proven correct as Obama won the last two debates as the momentum shifted towards him in late October. Read more...



---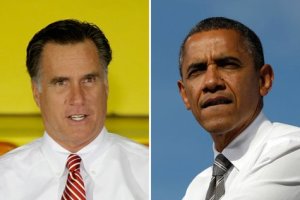 Obama narrowly leading in polls but Mercury may have final say

(4 November 2012) The election is just two days away and Barack Obama is poised to be re-elected President of the United States. Polls have showed a small but significant move towards him in the past week in the aftermath of hurricane Sandy. Obama clearly had a good week just as I suggested he would last week in this space. He appeared presidential in his handling of the Sandy disaster and received plaudits for his efforts from most corners, including from New Jersey Governor Chris Christie, a Republican.

While the race is still extremely close, polls from key swing states like Ohio clearly show Obama on the verge of victory. As political analyst Nate Silver has shown, the fact that Obama had led in 19 out of 20 recent Ohio polls is clear evidence that he will very likely win on Tuesday. Without Ohio, it is very difficult to see how Romney can put together the 270 electoral college votes needed to win the White House. Silver currently puts the odds of Obama winning at 83% while at Intrade.com, the online betting site, Obama's advantage stands at 66%. Read more...


---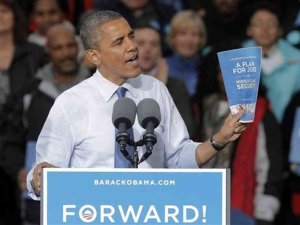 Race down to the wire; Obama's Happy Halloween?

(27 October 2012) The presidential race is coming right down to the wire now. Polls show Mitt Romney with an average 1% lead in the national popular vote but Obama continues to enjoy a slight edge in terms of the electoral college. As expected, Obama did come out on top in the last debate. As I suggested in the previous week's post, the respective campaign charts showed that Obama's chart was being strongly influenced by benefics Mercury and Venus. By contrast, Romney's campaign chart was under a difficult Mars aspect. It was intriguing to see how well these campaign charts appeared to coincide with the debate outcomes.

I would expect Obama to have a fairly good week this week, especially around Wednesday and Thursday. On those days, the Moon transits sidereal Taurus where it will conjoins his natal position. If we look at his relocated chart for Washington, DC, we can see how his Moon moves to the 1st house. What's important to note here is how the current transit of Taurus will highlight to favourable trine (120 degree) aspects with Jupiter and Venus. Jupiter (21 Taurus) is also in Taurus where it is exactly trining the Midheaven (10th house cusp). Read more...


---
Obama wins second debate; third debate on Monday

(Posted 20 October 2012) The US presidential race remains as tight as ever with national polls showing just a 1% difference between Obama and Romney with less than three weeks to go before the vote. As I suggested in last week's post, Obama did emerge as the slight winner in the last debate according to most polls. In keeping with the stronger influence of Mars at the time of the debate, the contest was much more spirited and argumentative than the first debate. Romney's chart suffered from an unfortunate placement from transiting Mars and hence he was unable to harness the energy of the fiery red planet as Obama did.

The third and final debate is slated for Monday night in Boca Raton, Florida. In my opinion, the stars again favour Obama. At the same time, I would admit that their respective birth horoscopes are perhaps more equivocal than I would like to see. Transiting Venus (29 Leo) is exactly conjunct his natal Mars and this is not necessarily a good combination. Read more...


---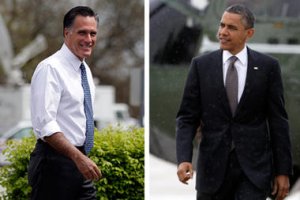 US Presidential race tightens; Mercury turns retrograde on election day

(Posted 13 October 2012) As the polls tighten in the US presidential race, it may be a good time to speculate how that Mercury retrograde station on election day might affect the outcome on November 6. As I've discussed previously, Mercury will turn retrograde on the day of the election. The reversal of Mercury's direction on election day suggests the possibility of confusion and uncertainty around the outcome. The logic here is fairly straightforward. Mercury is a planet that symbolizes communication. When Mercury is strong and otherwise unafflicted, our thoughts and ideas can be exchanged more or less clearly and rationally. However, when Mercury ceases its forward motion and begins to move backward in the sky, then we may become more prone to misperception and miscommunication. This tendency towards ineffective or ambiguous communication is likely heightened around the time of the stations where Mercury changes its direction.

With between 3 or 4 retrograde cycles per year, that works out to 6-8 such Mercury stations where this order-subverting energy is at its theoretical maximum. Perhaps the most well-known example of this phenomenon was in 2000 when Mercury also reversed its direction on election day (it turned direct) and the US entered a strangely protracted period of political uncertainty when the winner of the election remained unknown for 5 weeks until a Supreme Court decision finally awarded the election to George Bush. Read more...


---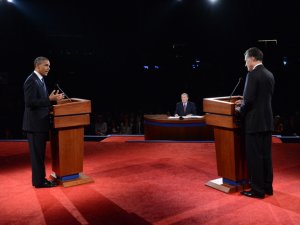 Jobs report saves Obama after debate defeat

(Posted 6 October 2012) Napoleon once remarked that his generals should not only be talented, but also lucky. This fundamental lesson of the pivotal role of fortune in history was perhaps not lost on President Barack Obama this week in the wake an unexpectedly positive jobs report that came out Friday. After a fumbling and disappointing performance in Wednesday's debate, Obama's luck turned positive once again when Friday's jobs report showed that unemployment had fallen to 7.8%, its lowest in over three years and lower than it was when he took office in January 2009. While only 114,000 new jobs were created, it nonetheless gave Obama a much-needed diversion after his poor showing in the debate.

There are some interesting planetary placements for both Wednesday's debate performance and then Friday's surprisingly good economic news. Wednesday's debate occurred just before the conjunction of Mercury (3 Libra) and Saturn (5 Libra). Obama's Ketu is situated at 4 Aquarius, exactly 120 degrees away. As we know, Ketu is a natural malefic and any transit hits to it will tend to produce negative results, especially when there are transiting malefics involved. Read more...


---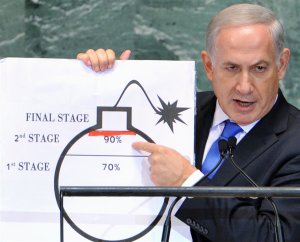 Israel draws a red line: the war of words with Iran heats up

(Posted 29 September 2012) The long-simmering tension between Israel and Iran was in the spotlight again this week as the leaders of both countries addressed the United Nations. Israeli Prime Minister Netanyahu delivered a stern warning that Iran was getting dangerously close to having an operational nuclear weapon. Both Israel and US are on record saying that such a development would be unacceptable and would be sufficient grounds for launching a military strike, regardless of the consequences.

For his part, Iranian President Achmadinejad was no less forceful in his speech and defended his country's nuclear program as a peaceful one that was directed towards energy production. Any bombing of Iranian nuclear facilities would likely destabilize the Middle East and cause a spike in oil prices and a significant decline in the stock market. While Achmadinejad reiterated his pledge to retaliate in the face of an Israeli or US strike, it is somewhat less clear how strong any Iranian counter strike might be. While a full-fledged war is possible, a limited exchange of air strikes on strategic targets is probably a more likely outcome. But just how close are these two countries to some kind of military action?

The horoscope of the Iranian Islamic Republic (Apr 1 1979 3 p.m.) definitely looks more active these days. Read more...


---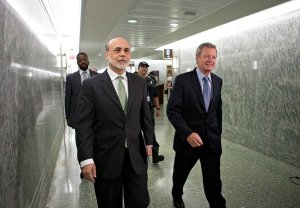 The Astrology of QE3: third time the charm?

(Posted 22 September 2012) Is the third time the charm? The debate continues about QE3 as investors weigh the implications of the Fed's latest round of stimulus announced on September 13. Will it really give a boost to employment or is it destined to be swamped by the forces of global recession and simply cause more inflation? Despite the fact that its stated aim is to increase asset values like stocks, US markets were fairly tepid last week as traders took a wait and see attitude after the initial show of enthusiasm on the day of its launch. Not exactly the rousing reception that Ben Bernanke might have hoped for as the Fed is now playing for keeps. If QE3 does not kick start employment in the next 3-6 months, then the Fed will begin to lose credibility. It will increasingly be seen as "out of bullets" and unable to do anything to help the economy after trying three different QE programs. Some analysts are already suggesting that the Fed is fighting a losing battle of diminishing returns and can only hope for a very limited growth effect with QE3.

In last week's market post, I offered a few ideas of why this latest round of QE was less likely to have the same big impact on markets as its predecessors did. I wanted to expand that idea this week by going right to the astrological source, as it were: the horoscope of QE3 itself. Read more...


---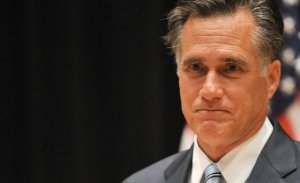 Romney campaigned damaged by leaked video

(Posted 18 September 2012) The presidential campaign of Republican hopeful Mitt Romney suffered another setback yesterday. A leaked video made in secret during a GOP fund raiser depicted Romney stating that Obama supporters constituted 47% of the electorate who were dependent on government handouts and saw themselves as "victims" and incapable of self-reliance. The video was embarrassing to Romney as it solidifies the perception that he is part of a wealthy elite who is out of touch with the daily reality of the average American. While the Obama campaign took full advantage of the video, even some conservatives admitted it painted Romney in a bad light. This comes on the heels of Romney's other recent misstep regarding the deaths of American diplomats in Libya where he was also called to account by both the left and the right for criticizing Obama too soon after the attack on the Benghazi consulate.

These campaign trials and tribulations are a good opportunity to reflect on the respective campaign horoscopes. Just as individuals, corporations and countries have horoscopes, so, too, do political campaigns. The moment that a candidate declares he or she is running for office, a horoscope can be cast. The resulting chart itself can reveal something about the nature of the forthcoming endeavour as well as providing some insight about the likelihood of success. In addition, we can often see the ups and downs of the campaign. Read more...


---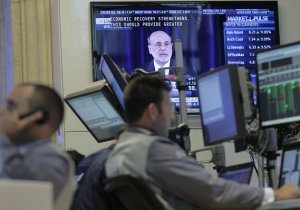 Bernanke launches QE3; but will it work?

(Posted 15 September 2012) After months of hints, testimony and warnings, Ben Bernanke finally pulled the trigger and announced QE3. This latest attempt to kick start the US economy will buy $40 Billion of mortgage-backed securities every month in an effort to lower interest rates and help boost the moribund housing market. Perhaps most importantly, Bernanke committed to this program indefinitely until there was significant employment growth and the economy was back on its feet. In this sense, QE3 is not a one-time thing. It is QE Forever now as the Fed is showing signs of frustration (or perhaps desperation?) with the inability of the economy to get going. Such quantitative easing measures are intended to lower interest rates to boost lending and help to move money into riskier assets like stocks. According to theory, this should boost the housing market and increase economic activity and thereby boost employment. It may also boost the stock market and thus enhance the overall 'wealth effect' of the population and stimulate more consumer spending.

Well, that's the theory anyway. In practice it may have not have much of an effect. Interest rates are already near historic lows, so a few tenths of a percentage point difference is unlikely to further entice prospective home buyers. The latest estimates are that QE3 may only end up increasing GDP by half a percentage point over the next year. Read more...


---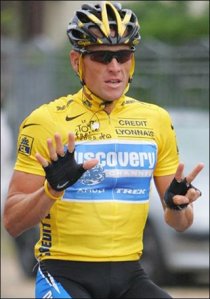 Lance Armstrong falls from grace; stripped of titles by USADA on drug allegations

(Posted 29 August 2012) On August 23, the world's most famous cyclist and cancer survivor, Lance Armstrong, announced that he was no longing contesting the drug charges filed against him by the US Anti-Doping Agency (USADA). His decision to no longer contest the charges means he will forfeit of all awards and prizes won after 1998, including all seven of his Tour de France wins. It was a sudden and complete reversal of fortune for Armstrong. Although he gave up the fight to clear his name, he still maintains his innocence and feels he has been the victim of a witch hunt. However, it is also true that Armstrong was quickly running out of legal options after his own lawsuit against the USADA had been dismissed in a Texas court Also the USADA had recently announced lifetime bans for several of Armstrong's teammates, and more former teammates were slated to testify against him. It seemed as if it was only a matter of time before Armstrong's drug use would become public knowledge and would reveal him as a drug cheat.

Whatever one thinks of Lance Armstrong's character and integrity, he was undoubtedly a brilliant athlete and courageous survivor of cancer. Even if he used performance enhancing drugs, he was certainly not alone in that respect as drug use is rampant in professional cycling. Read more...


---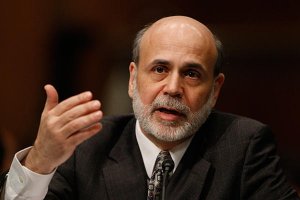 Bernanke's Fed: born under bad stars

(Posted 25 August 2012) The stock market is looking pretty fragile these days. While it is chasing recent highs, stocks seem increasingly reliant on central bank easing rather than fundamentals based on actual economic growth. Much of this summer rally has occurred on the assumption that QE3 or its European equivalent are not far off. Last week's Fed minutes and Ben Bernanke's letter to the House Oversight Committee reiterated his commitment to more easing in order to boost the slumping US economy. Some of Bernanke's talk should be assumed to be mere jawboning which all central bankers engage in. But if stocks rally into the next Fed meeting on 13 September, then that puts a lot of pressure on Bernanke to actually come through with a tangible announcement for more stimulus. If he does not, then the market would likely decline sharply. Even if the Fed does announce some action, there is a possibility that the market could sell off anyway as in "buy the rumour, sell the news". This is perhaps more likely if the program comes up short of expectations in terms of size and scope.

We can get a deeper glimpse into the inner workings of the Fed by looking at the horoscope of the Bernanke's tenure. He was installed as Fed Chair at 2 p.m on 31 January 2006. This natal chart should reflect some basic qualities of his time as Fed Chair. We should also be able to see some trends and events by examining transits against the natal chart. The natal chart itself says a lot about the Bernanke Fed.
Read more...



---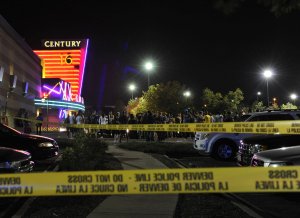 James Holmes: A look inside the Batman shooter

(Posted 21 July 2012) The Batman shooting in Colorado has produced a reaction of horror and sadness throughout the US and around the world. The shooting occurred at the July 20 midnight premiere of the newest Batman movie and left 12 people dead and wounded 59 others. The perpetrator has been identified as James Holmes, aged 24, a PhD student in neuroscience. This latest in a long line of gun rampages has left many feeling insecure and fearful and has raised some difficult questions. How could anybody commit such pre-meditated savagery on a such a large scale? And more puzzling still was how could someone who seemed so outwardly normal be capable of such an awful crime?

Holmes gave no indication of any strange or violent behavior before the shooting. He had no criminal record and no history of mental illness. Everybody who knew him saw him a quiet and somewhat shy person but was generally friendly and seemingly quite stable. No one knew he had been stockpiling weapons and ammunition, booby trapping his apartment with explosives, and plotting for months to carry out this heinous attack on completely innocent people in a darkened movie theater. It is a reminder perhaps that nobody truly knows what is going on inside another person. We can gain clues about the true nature of the people around us through interaction and by watching their behaviour, but there remains a hidden core inside that remains ultimately elusive behind the public mask. Read more....



---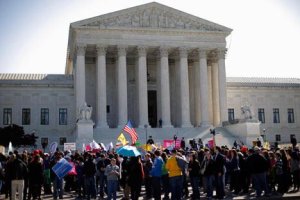 Obamacare upheld in surprise Supreme Court ruling

(Posted 2 July 2012) President Barack Obama scored an important and somewhat surprising victory last Thursday as the US Supreme Court upheld his controversial health care bill. Although most pundits were expecting Obamacare to be struck down, the court ruled the Affordable Care Act (ACA) was constitutional on the grounds that it was a tax. At least that was the ruling by Chief Justice John Roberts who cast the deciding vote in the 5-4 decision. It was a huge win by Obama and has boosted his re-election chances ahead of November's election. However, there are several ironies and complexities in this decision. It was a conservative judge, John Roberts, who cast the deciding vote in favor of Obamacare. And he did so by arguing it was a tax and therefore within the rights of the government, despite the fact that Obama had claimed that his health care plan was not a tax during his campaign for it. Many observers believe that Roberts, who has strong Republican affiliations, voted in favor of the Democratic bill in order to preserve the legitimacy of the Supreme Court as a non-partisan institution.

It is fascinating to see how this unexpected and somewhat ironic achievement is reflected in Obama's horoscope. Both Jupiter and Ketu (the south lunar node) were closely conjunct Obama's Moon within one degree. It is useful to think about the relative influence of each planet here in the unfolding of this event. Read more...


---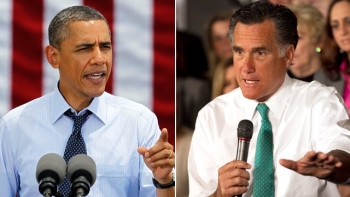 US Presidential Election 2012: Obama vs. Romney

(Posted 4 June 2012) With Mitt Romney sealing the Republican nomination in Texas last week, the race for the White House has entered a more intense phase. US President Barack Obama is facing an uphill battle as he seeks re-election in November against a backdrop of a flagging economy. Recent polls are showing Obama in a virtual statistical tie with Romney as the economy weighs on Obama's popularity. In a classic example of political schadenfreude, Romney's fortunes got a major boost from Friday's disappointing jobs report as more commentators are openly considering the possibility that Obama may be a one-term president.

For the past couple of years, I have thought that Obama's chances for re-election were fairly good. In an article I posted in the run-up to the mid-term elections in 2010, I briefly noted how the favourable placement of Jupiter and Rahu in November 2012 suggested that he stood a good chance for winning. Other factors also suggested that Obama had a good chance for a second term but a lot would depend on the horoscope of his opponent. I wanted to revisit this question now that we know that Romney will be the challenger on November 6. Read more...


---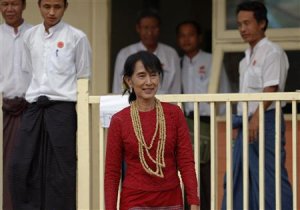 Aung San Suu Kyi wins historic election in Myanmar

(Posted April 2, 2012) The Burmese democratic leader Aung San Suu Kyi has won an historic victory in by-elections in Myanmar. As the long-persecuted leader of Myanmar's democratic movement, Suu Kyi has spent twenty years under house arrest since the military government refused to acknowledge her original election victory in 1990. It is believed that this election result will be allowed to stand by the military as Myanmar slowly opens up to the outside world. While these by-elections only give her NLD party a small foothold in parliament, this victory may well represent a major turning point in the history of this often troubled and isolated former British colony.

This election victory and emotional vindication of her lifelong struggle can be seen in her horoscope. While we do not know her birth time, we do know that she was born on 19 June 1945 in Rangoon. The resulting chart suggests a highly intellectual person: a Moon in sidereal Virgo with the Sun conjunct Mercury in Gemini alongside Saturn and Rahu. Since Virgo and Gemini are both ruled by Mercury, the planet of intelligence, we can see why Suu Kyi excelled in her education at British universities before returning home to assume the role as unofficial leader of her people. If we use the Moon as the ascendant, then all of her Gemini planets are in the 10th house of leadership and status -- a nice fit. As the dispositor of the Moon, Mercury is also appropriately placed in the 10th house with the Sun, the planetary significator of status and power.
Read more...

---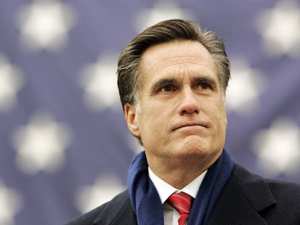 Mitt Romney campaign in trouble
(Posted February 20 2012
) After being on cruise control as the frontrunner in the early stages of the Republican nomination campaign, Mitt Romney is now in trouble. Although he successfully fended off challenges from Rick Perry, Herman Cain, and Newt Gingrich, the GOP establishment pick is now running six points behind conservative Rick Santorum in national polls. Romney's influential insider contacts and deep pockets have got him this far, but there is no doubt that he has failed to connect with the base of the party. His taxes, wealth and business dealings have come under increased scrutiny, as has his Mormon faith and more moderate policy choices while Governor of Massachusetts.
Romney's chart presents some familiar patterns for success but also contains a number of puzzling placements. First off, his apparently unexciting and cardboard personality. Romney has been widely seen as a dull and somewhat robotic campaigner who finds it difficult to connect with people on an emotional level. Normally, we would expect to see a strong Saturn since the ringed-planet often corresponds to a reserved and cautious approach to the outside world. Romney has Taurus rising, suggesting a steadier approach that inclines him towards a more mainstream approach. But look at the placement of 1st house lord, Venus. Venus is placed in Capricorn, a sign ruled by Saturn. Lagnesh Venus is very well placed in the trikona 9th house suggesting a generally fortunate life and a successful father. Romney is wealthy with a reported net worth of more than $250 million. His father was governor of the state of Michigan.
Read more...
---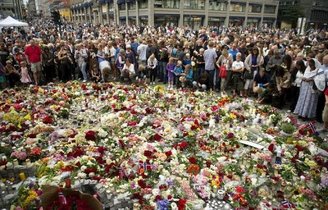 The astrology of the Norway attacks: Saturn's pivotal role
(Posted July 30, 2011)
On Friday July 22, 2011, Norway was the victim of a home-grown terrorist attack at the hands of a single right-wing extremist. Intent on fomenting a religious war with Islam, Anders Behring Breivik exploded a bomb in downtown Oslo that killed 8 people and then went on a shooting rampage at a youth camp in nearby Utoya that killed another 69. It was the deadliest attack by a single gunman in recorded history. News of the attack and its religious motivation has shocked the normally peaceful and tolerant country.
The transits at the time of the attack illustrate a tell-tale conjunction of Mars with Ketu (South Lunar Node) which often produces sudden eruptions of violence and conflict. Both Mars and Ketu are malefics and their combination is usually quite volatile and often brings disturbing results. We can see the key transits at the time of the initial bomb blast at 15:25 also included the Moon which joined this alignment and was in close aspect with Rahu (North Lunar Node). The presence of the Moon ratchets up the intensity of this pattern, although it does not help us locate just where its effects will manifest.
Read more...
---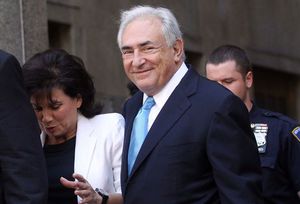 DSK released from house arrest as case unravels
(Posted July 3, 2011)
DSK must be thanking his lucky stars this weekend. Ex-IMF chief Dominique Strauss-Kahn has been released from house arrest following new revelations about the alleged sexual assault victim that have undermined her credibility. Reports suggest that the entire case is now on the brink of collapse as the chamber maid's criminal ties and attempts to profit from the incident have been exposed. After the July 1 hearing, the judge returned his bail bond citing that he was no longer a flight risk.
This stunning turnaround has thrown France's political class into turmoil as DSK's possible candidacy for the Socialist Party is now being opening debated. In light of these new circumstances that point towards his innocence, some candidates are now suggesting that the closing date for nominations for the primary be extended from its original July 13 deadline. DSK's next hearing in front the judge is scheduled for July 18. It is therefore possible that the charges could be dropped at that time and he would then be able to launch a campaign for the leadership of the Socialist Party. Primary elections are slated for October 9, with a run-off on October 16 in the event that the first election does not produce a clear majority for any single candidate.
Read more...
---
Osama Bin Laden is dead: Saturn delivers harsh its justice
(Posted May 3, 2011)
In the end, it was Obama who finally got Osama. The world's most notorious terrorist Osama Bin Laden was killed by US special forces in an assault in Abbottabad, Pakistan in the early morning hours of May 2. This ends one of the longest and most intense manhunts in history as the elusive Bin Laden had been a fugitive from justice for almost ten years. Al-Qaeda's terrorist attacks claimed the lives of more than 3000 people and now Bin Laden has paid the ultimate price for his actions.
There are a couples of intriguing astrological angles on this development. First, it's interesting that the assassination of the world's most wanted man occurred just as Mars (28Pi56) was about to enter sidereal Aries. As the planet of violence and conflict, it is entirely appropriate that Mars should be prominent in some way at this time. Aries, of course, is ruled by Mars and is considered the most aggressive of the signs of the zodiac. But what's also quite telling is that Mars was very closely aspected by Rahu (00Sg14) at the time of his death.
Read more...
---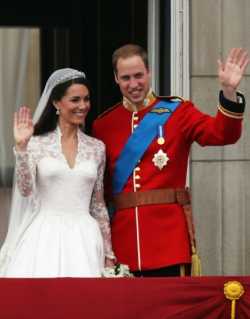 The Royal Wedding: Love meets Duty

(Posted April 30, 2011)
It was celeb-watchers dream this week as the pomp and circumstance of a royal wedding attracted the world's rich and famous to London's Westminster Abbey to witness the wedding of Prince William and Kate Middleton. The exchange of vows between the second in line to the British crown and the commoner from Berkshire took place at 11.20 a.m. on Friday, April 29. The moment of the marriage encapsulates potential future directions as seen through the position of the planets. Just as the direction of every individual's life is projected into the future by the planets at the time of their birth, so is the possible course of married life by the planetary alignments when the bride and groom say "I will". The marriage chart of William and Kate is remarkably powerful. Cancer rises with lagnesh Moon very well placed in the 9th house in Pisces. The Moon is joined by no less than five other planets in the 9th house. . This confers a certain huge amount of popularity and good fortune and suggests that the couple will prosper through involvement with authority figures.
Read more...
---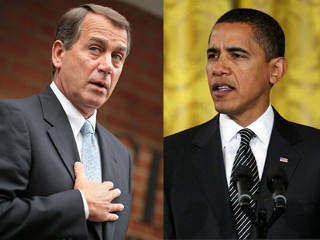 Obama's budget deal: a mixed blessing
(Posted April 17, 2011)
One of the trickier things about reading horoscopes is making sense of mixed planetary influences. Most of time, the planets are neither wholly good or wholly bad but something in between. This can therefore manifest as the proverbial "cloud with a silver lining" or with a gain that comes with strings attached. Jupiter is considered a reliably positive influence and often brings good events that are marked by achievement, rewards and happiness. However, there are times when this is not the case. Sometimes Jupiter acts more as a double-edged sword where success comes at a price or there is some downside attached to it.
Read more...
---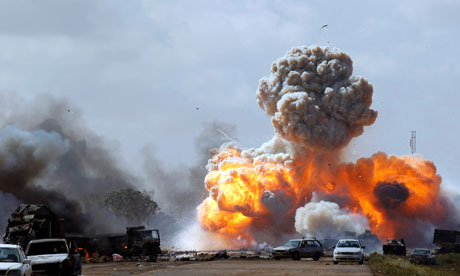 Gaddafi under fire as West declares no-fly zone in Libya
(Posted March 20, 2011)
After Libyans rebels stood on the verge of defeat in Benghazi at the hands of Gaddafi's army, the West has been compelled to declare a no-fly zone over the strife-torn country. After two days of air strikes from the US-led coalition, most of Libya's air defenses have been taken out and much of Gaddafi's air force has been neutralized. For all intents and purposes, the no-fly zone is essentially a declaration of war on Libya and brings to three the number of Muslim countries that the US is currently fighting.
In a
previous post
from late February, I had suggested that Gaddafi might be driven out of a power fairly soon, with late February and early April as the two most probable times. To be honest, I was starting to wonder if I would be proven wrong in this expectation as Gaddafi began to beat back the rebels into the small base in the eastern part of the country.
Read more...
---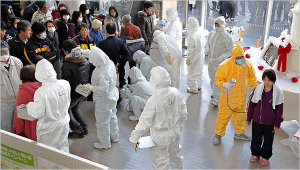 Japan struggles to contain radiation leak at Fukushima nuclear plant
(Posted March 19, 2011)
Japan's post-earthquake misery has been compounded by a dangerous radiation leak from its Furushima Daiichi nuclear power plant. In the wake of the 9.0 Tohoku earthquake and tsunami, Japanese authorities are now having to cope with a third and potentially more devastating problem of poisonous nuclear radiation leaking from the damaged reactors. Workers have been working around the clock for over a week to pour water on the reactor rods to keep them cool, but thus far they have been unable to bring the situation under control. While there have been some small signs of progress this weekend, the situation remains somewhat uncertain.
I noted in my write-up on the initial quake how Japan's 1952 national horoscope was heavily afflicted by Rahu (North Node), Uranus, Saturn and Neptune. Clearly, the mind-boggling scope of these multiple disasters would suggest a very dense pattern of planetary affliction and that is indeed what we see. But I would like to briefly discuss some upcoming transit hits that might correspond with significant developments in this ongoing crisis.
Read more...

---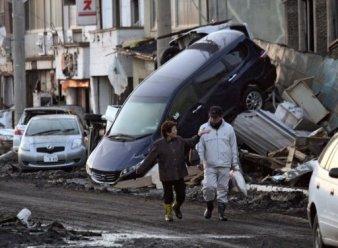 Earthquake and tsunami devastate Japan: Rahu-Uranus wreaks havoc
(Posted March 12, 2011
) Japan's strongest earthquake in recorded history has devastated the northeastern part of the country. The quake hit on Friday, March 11 2011 at 2.46 p.m local time and had a magnitude of 8.9. Its epicentre was under the ocean about 100 kilometers east of the city of Sendai. The death toll from the temblor and resulting tsunami is now likely in the thousands and has caused billions of dollars in damage across a wide area. To make matters worse, the quake also damaged several nuclear power stations and radioactive contamination is now a potential problem.
From an astrological perspective, this earthquake seems to be another reflection of the very disturbed nature of the New Year's horoscope. As I have
noted
previously, the horoscope for midnight January 1, 2011 featured a close aspect between Mars and Saturn, the two most malefic planets. This increases the likelihood of destruction and loss of life through natural disasters or human conflict.
Read more...
---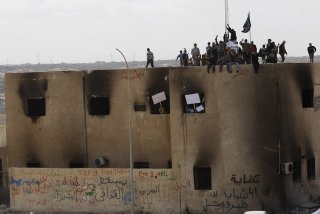 Revolution in Middle East spreads to Libya
(Posted February 26, 2011)
Revolution is definitely in the air these days in the Middle East. Libya is the latest country to be hit by waves of civil unrest and violence as protesters have taken to the streets and demanded the ouster of long-time ruler Muammar Gaddafi. After the protests turned violent, much of the army and police forces were chased away in the eastern part of the country as opposition groups began to take over cities of Benghazi and Tobruk. While the capital Tripoli remains in Gaddafi's hands for the moment, most commentators expect him to lose this stand-off fairly soon.
Why is the entire Middle East seemingly caught up in this revolutionary fervour at this time? Ultimately, the answer to this question lies in the individual horoscopes of the countries in question.
Read more...
---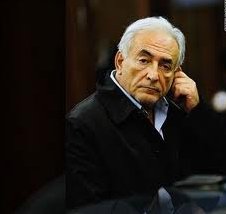 IMF chief Dominique Strauss-Kahn arrested for sexual assault


(Posted May 18, 2011)
It's incredible how a single event can change a person's life. Life is made up of literally thousands of individual decisions, each one guiding us along our unique journey. Some of these decisions are important and we recognize them as such at the time we make them -- which university to attend, which job to take, which person to marry, and so on. But some decisions are unintentionally important. That is, we don't think much about them much at the time but its only in hindsight that we realize how important they were for taking us down a particular direction. The missed bus that led to us meeting our future spouse, the random conversation in a cafe that leads to a new job.
But I wonder if IMF chief Dominique Strauss-Kahn -- or DSK as he's known in France -- had any notion of the potential consequences of his decision on May 14 when he allegedly sexually assaulted a hotel chamber maid. He was arrested a few hours afterward at 4.45 p.m. as he boarded a Paris-bound plane in New York.
Read more...
---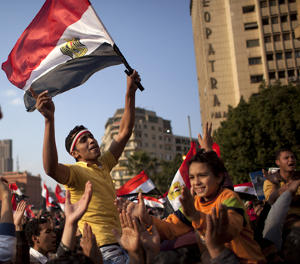 Egyptian Revolution forces Mubarak out
(Posted February 12, 2011)
Some good news for a change. The 18-day popular uprising against Egypt's autocratic leader Hosni Mubarak succeeded yesterday as he finally relented and resigned. The unprecedented surge in opposition to his 30-year regime galvanized Egyptians from all social classes and religious backgrounds as they demanded a greater say in their government. The military has stepped into the breach here and will rule the country until elections are held in September. In my earlier post on the demonstrations and unrest, I thought there was a reasonable chance for a change in leadership.
Read more...
---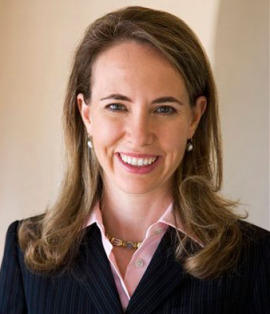 US Congresswoman Giffords targeted in Arizona shooting
(Posted January 10, 2011)
America was witness to yet another mass killing on the weekend, this one involving US Congresswoman Gabrielle Giffords. Giffords was shot in the head but is apparently going to survive, although six people died in the shooting spree outside a Safeway in Tucson, Arizona on Saturday, January 8. While it seems that the shooter, Jared Loughner, did target the Democrat Ms. Giffords, a picture is emerging that he was mentally unbalanced and did not have ties to any particular political group. It seems the tragic American tradition of the 'lone nut' has once again reared its ugly head.
There has been much finger pointing in the aftermath of the shooting, mostly towards the right wing media, the Tea Party and Sarah Palin, who liberals claim have used inflammatory rhetoric that created a climate of intolerance and hate.
Read more...
---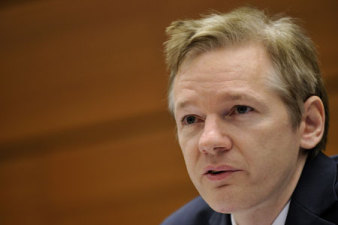 WikiLeaks' Julian Assange surrenders to British police

(Posted December 7, 2010)
The media storm around WikiLeaks and its controversial founder Julian Assange reached a frenzied pitch yesterday as Assange surrendered to British police. The organization whose stated aim to expose oppressive and corrupt regimes around the world is all over the media these days following an unprecedented release of classified US diplomatic cables. Operating since 2006, WikiLeaks is an organization that publishes leaked or anonymous information on the internet so that journalists and internal whistleblowers do not have to face prosecution by their domestic governments. WikiLeaks has been thrust into the media spotlight in the past week due to the compromising and embarrassing nature of the leaked information for the US and many other countries. This latest chapter in the WikiLeaks saga has brought its founder and editor-in-chief Julian Assange into the public limelight.
Read more...
---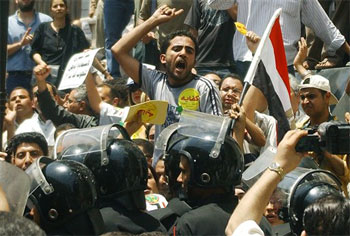 Egypt in crisis as protests grow against Mubarak
(Posted January 31, 2011)
Egypt is currently in the throes of an almost unprecedented wave of civil unrest as protesters are calling for the resignation of President Hosni Mubarak and the end to his autocratic regime. Starting in Tunisia in November, the Middle East has been the scene of a series of popular uprisings as runaway inflation and high unemployment have exposed the rotten core of a corrupt and undemocratic system of government that prevails in most Arab countries. The situation is quite chaotic at the moment with both sides digging in -- the opposition is organizing a huge rally against the regime while the Mubarak is relying on the army to keep the lid on things.
Read more...
---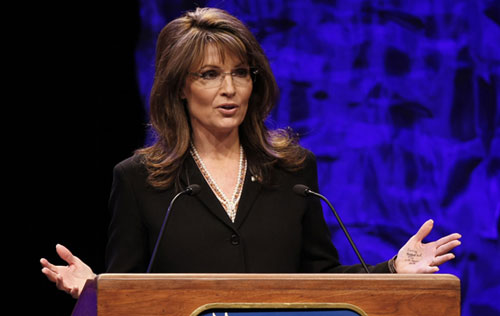 Sarah Palin on defensive after shooting
(Posted January 10, 2011)
The New Year is off to a bad start for Sarah Palin. Not only did TLC not renew her reality show, but she had been accused of contributing to a climate of hate and intolerance that spawned deranged shooter Jared Loughner and his weekend shooting spree in Arizona that claimed 6 lives and seriously wounded US Congresswoman Gabrielle Giffords. Her website featured a map that showed gun-like crosshairs for targeting districts that needed to be strongly contested in the election. One of the gun targets fell over Giffords' district in Arizona. While the offending depiction was quickly removed on the afternoon of the shooting, Palin is clearly on the defensive here as her sometimes outlandish conservative populism is coming under increased scrutiny by both mainstream and liberal media outlets.
Read more...

---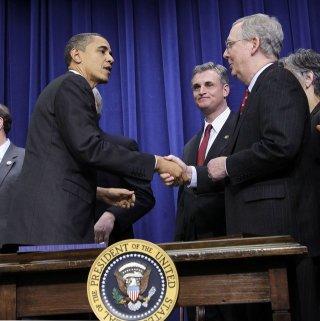 Obama compromises on tax cuts; his health care plan ruled unconstitutional

(posted December 19, 2010) It's been a tough couple of months for President Barack Obama. To no one's surprise, Obama's Democrats were trounced in November's midterm elections as the Republicans took over the house and reduced the Democratic majority in the Senate. As I noted in my previous October post, Obama's prevailing planetary influences at that time were generally poor as transiting Ketu was conjunct his Venus and Rahu and Pluto formed a semisquare (45 degree) aspect to his ascendant. Specifically, I noted that this Ketu-Venus aspect might cause some change and disruption while the Rahu-Pluto aspect might make Obama feel "compelled through external circumstance to make adjustments". Read more...


---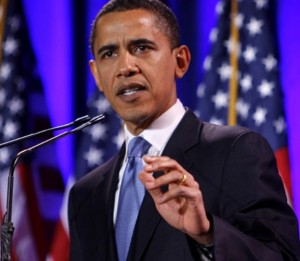 Obama Faces Difficult Midterm Elections: Agenda at Risk

(Posted October 3, 2010) Obama and the Democrats face a tough uphill fight in the midterm elections slated for November 2. The Democrats now trail the Republicans in the polls and the rosy glow surrounding Obama has faded as the morning-after realities of governing have undermined the appeal of his soaring rhetoric. The summer has not been kind to President Obama either. First, there was the oil spill in the Gulf of Mexico that raised questions about his administration's competence and sense of responsibility, then the economy began to show signs of slipping back towards another recession, and then his apparent flip-flop over the building of a mosque near Ground Zero in New York. As the oil spill situation dragged on for week after week, Obama's approval ratings fell below the 50% for the first time since his election. Despite some important legislative victories on the financial reform of Wall Street and the extension of benefits for unemployed workers, Obama's ratings are hovering around 45% while the radical anti-government populism of the Tea Party movement continues to find followers. Read more...


---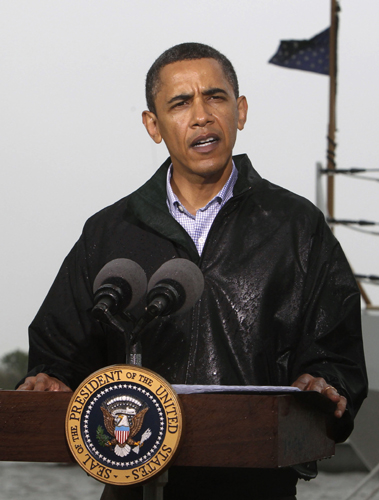 Obama's triumphs and challenges

(Posted May 5, 2010) After suffering an embarrassing rebuke of his policies and proposed health care reform in January with the election of Senator Scott Brown, President Barack Obama has managed to bounce back, even if his approval ratings remain below 50%. Despite crystallizing popular opposition to health reform, the Scott Brown election on January 19 in Ted Kennedy's old seat marked a real low point for the Obama administration. Nonetheless, Obama and the House Democrats gamely fought back and skillfully cobbled together enough votes to pass the historic reform package on March 21. Despite the big political win on health care, Obama did not receive a significant boost in his popularity, no doubt reflecting the fact that most Americans do not like the proposed reform. He has also come under some criticism in the past week over the dangerous oil spill in the Gulf of Mexico as commentators have suggested that his administration was slow to react to the first news of the accident.

In my last article on US politics, I thought there might be a shift in Obama's "energy" with the start of his Rahu minor period in February. Rahu is conjunct Uranus in his natal chart, so I thought this might make him more autonomous and independent in pursuing his agenda. Read more...


---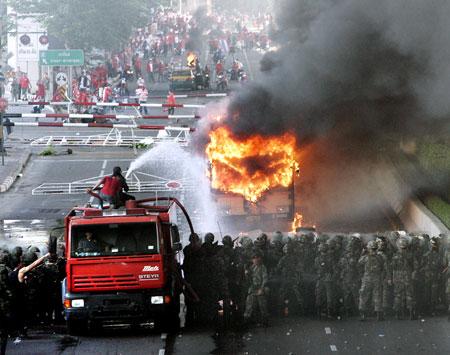 Thailand in Crisis; violent aftermath to red shirt protest

(Posted May 19, 2010) The Land of Smiles is now a land of strife. After a months-long protest by anti-government "red shirt" protesters, a violent crackdown by the Thai army on the protesters encampment in Lumpini Park has resulted in a reactionary wave of arson, looting, and rioting throughout Bangkok. Reports now state that the violence has spread to other cities in the Northeast. The once-tolerant and peaceable kingdom full of the gentle, fun-loving Buddhists has been increasingly riven by political and social conflict over the past four years. Much of conflict has centered on the former Prime Minister Thaksin Shinawatra, who ruled the country from 2001 to 2006 but was found guilty of corruption and left the country to escape justice. Once the richest person in Thailand, Thaksin has been a very polarizing force in Thai politics in the past decade, with many poor people rallying to his defense while more educated, urban classes are generally opposed to his authoritarian and corrupt style of rule. Read more...
---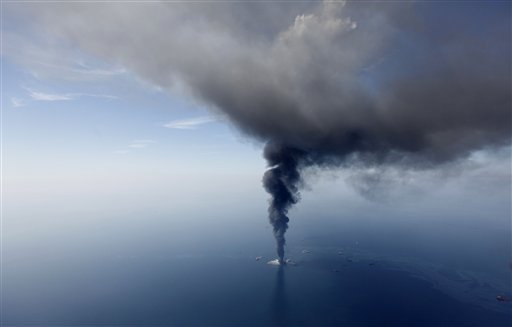 Oil spill wreaks havoc on US Gulf Coast

(Posted May 4, 2010) As the oil spill in the Gulf of Mexico enters its third week, there are no easy or quick solutions for either BP or the Obama administration. With thousands of barrels a day leaking into the water, the resulting giant oil slick is approaching the Gulf coast states of Louisiana, Alabama and Florida. Rough seas and bad weather are further hampering efforts to contain the slick before its hits land and does further damage. The oil spill has the potential to become one of the worst environmental accidents in US history as the entire fishing industry in the Gulf is threatened.

What insight can astrology bring to this event? Well, first we may note the current transit situation. Neptune (4 Aquarius), the planet associated with liquids and oil, is in a close alignment with Saturn (4 Virgo) and Uranus (4 Pisces). Saturn symbolizes problems and hardship, while Uranus represents sudden or shocking events and often acts as a kind of amplifier. So we can see how the interaction of these three planets can be seen as reflecting some kind of sudden and unwanted event involving water or liquids that pops up somewhere in the world at this time. Read more...
---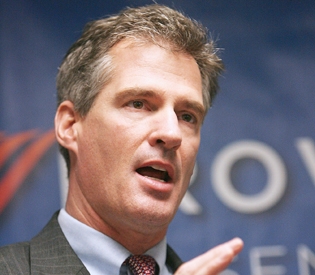 Scott Brown spells trouble for Obama

(Posted January 25, 2010) The days of wine and roses appeared to come to an end for Barack Obama last week as the Democrats super-majority got swept away by the election of Republican Scott Brown of Massachusetts in a special Senate election to fill the seat of the late Ted Kennedy. As a result of this stunning defeat, the Democrats have lost their super-majority of 60 seats that had given then extra leeway to pass the more contentious legislation in their program. Now there is a growing realization that much of Obama's ambitious agenda for health care and economic reform may go by the boards as greater compromise with the GOP will be sought. Read more...


---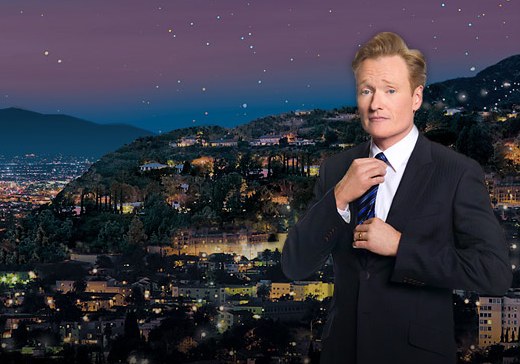 Conan O'Brien leaves The Tonight Show

(Posted January 21, 2010) Conan O'Brien is off to a bad start in 2010. The newly-minted host of NBC's The Tonight Show has seen rumours of a late night shuffle grow over the past two weeks to a point where he is on the verge of relinquishing the coveted host's chair to the long-running late night talk show back to his predecessor, Jay Leno. The dispute between Conan, Leno and NBC has been public and acrimonious and has left the television audience forced to choose sides between supporting the younger, hipper O'Brien and the more established and mainstream Leno. While Leno will likely garner better ratings, at the moment most people believe that Conan has been the victim here. It is a very unfortunate development for Conan in what has been a long and successful career that began in television writing, through 16 years of hosting the popular The Late Show and now his aborted 7-month stint at the helm of prestigious Tonight Show. A quick glimpse at his horoscope shows the source of his woes. Read more...


---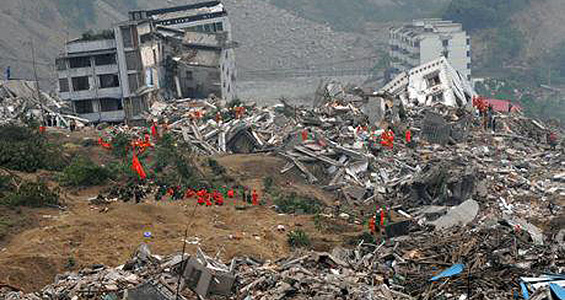 Eathquake in Haiti
(Posted January 13, 2010)
As a possible indication of what kind of year it will be, all that bad karma for 2010 we saw in the
New Year's chart
didn't take very long to manifest. Not even two weeks into the New Year, a powerful earthquake has devastated the small island nation of Haiti. On January 12, 2010 at 4.53 p.m EST, a huge earthquake measuring 7.0 struck just 10 miles from the capital Port-au-Prince. Early reports suggest there has been widespread destruction and countless thousands of deaths as the impoverished country now struggles with the grim task of recovery and rebuilding.
The horoscope of the earthquake shows considerable affliction, although the aspects and orbs with angles are not as close as one might expect for a event of this magnitude. It is perhaps no coincidence that the quake occurred just three days before a Solar Eclipse and just one day before Saturn, the planet of loss, turned retrograde.
Read more...
---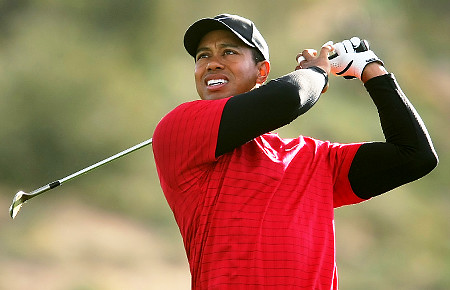 Tiger Woods' Troubles

(Posted December 17, 2009) The bigger they are, the harder they fall. Tiger Woods, at once the best golfer and richest athlete of all time, has seen his career and reputation dissolve over a period of just three short weeks as a parade of young women (thirteen at last count) have come forward with sordid tales of Tiger's sexual dalliances. The details of Tiger Woods amorous escapades have revealed a whole other side to the man and have laid waste to his carefully cultivated All-American family man image. What started as a strange late night car accident near his home in Orlando, Florida on November 27 has mushroomed into a career and image killer of massive proportions. Not only has Tiger Woods gone on indefinite leave from the golf tour, but his many corporate sponsors are now abandoning him as his clean-cut image takes a beating with each new sexual revelation. For an athlete who stands to earn $100 million in advertising endorsements in 2009, this affair is a considerable blow. And now there are reports that he has moved out of his house in Orlando and his wife Elin Nordegren is planning to divorce him. Read more...


---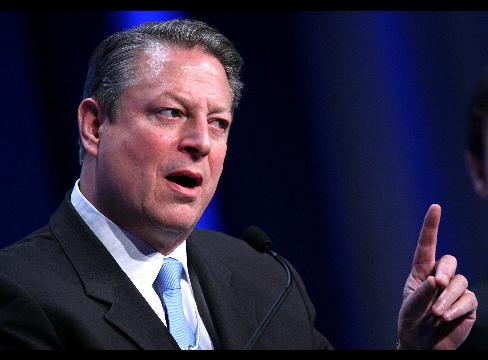 Al Gore sideswiped by Climategate

(Posted December 13, 2009) Sometimes being the leading light of the most important environmental movements of our time isn't all it's cracked up to be. Just ask Al Gore. The former US Vice-President has become the face of the global warming movement over the past ten years through his award-winning documentary film, "An Inconvenient Truth". According to the anthropogenic (i.e. human made) global warming thesis (AGW) that Gore espouses, the world is warming as a result of carbon-based fossil fuels and will cause widespread environmental destruction and economic dislocation unless carbon emissions are reduced. The world was looking to Gore for continued leadership on this issue as he planned to deliver an important speech at the UN climate conference in Copenhagen from December 7-18.

But all that has seemingly changed with the hacking of e-mails from the Climate Reseach Unit in East Anglia, England on November 17-19. These stolen or leaked e-mails from prominent climate scientists revealed apparent data manipulation, destruction of data, refusal to share data, denial of Freedom of Information requests, blacklisting of journals and silencing of researchers who did not share the consensus view of global warming. Read more...

---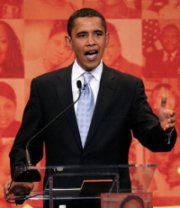 Obama wins Nobel Peace Prize
(Posted October 9, 2009)
In a surprising development, US President Barack Obama has won the 2009 Nobel Peace Prize. With the Nobel Committee citing his "extraordinary efforts to strengthen international diplomacy and cooperation between peoples", the award has generated plenty of
controversy
as a large number of observers feel Obama hasn't done enough to warrant such a distinguished prize. Last week's
SNL comedy skit "What's He Done?"
playfully underlined the fact that Obama has accomplished little in his first year in office. The win is an awkward embarrassment of riches for Obama, as it seems to have come in a politically inopportune time with the current stalemate over health reform still very much on his mind.
Read more...
---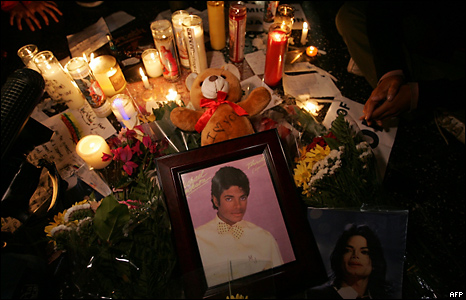 Michael Jackson 1958 - 2009
(Posted June 26, 2009)
The death of pop superstar Michael Jackson yesterday has sparked an overwhelming outpouring of grief and remembrance around the world. Although more recently known for his bizarre behaviour and various legal and financial troubles, his millions of fans paid tribute to the man and his music and the indelible mark he left on the entertainment industry. There are several widely divergent birth times floating around for Michael Jackson, some from apparently reliable sources. And yet unless and until some one sees the birth certificate, his true horoscope will likely remain an open question. Of all the birth times in common usage for MJ, I think the 7.30 p.m. chart offers a plausible window onto the nature of the man and his life events.
Read more...

---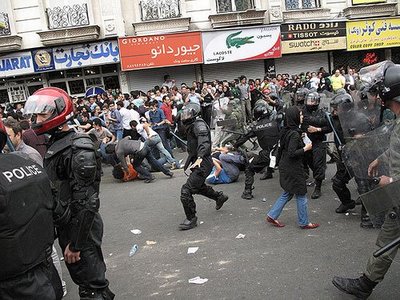 Iran election protests
(Posted June 16, 2009)
Mass protests and rioting broke out in the aftermath of a contested election result that saw victory declared by incumbent hard-liner Mahmoud Ahmadinejad over the moderate challenger Mir Hossein Mousavi. In an unprecedented move to mollify opposition protesters, Iran's religious leadership under Ayatollah Khameni has agreed to a partial recount of the results. Just where these protests may lead remains unknown, as a new generation of young Iranians try to seize the this opportunity to bring their country into the 21st century. The astrological indications for this uprising is quite clearly seen in the horoscope of the Islamic Republic of Iran, as it was declared on April 1, 1979 at 3 p.m.
Read more...
---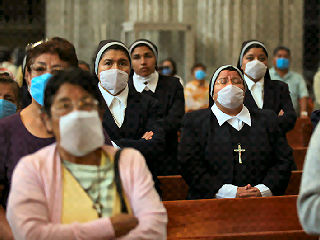 Swine flu: real threat or media scare?
(Posted May 1, 2009)
The swine flu threat has emerged as a significant development in recent weeks after originating in Mexico in mid-April where it has caused over 100 deaths. While the number of cases and deaths remains quite low around the world, there is real concern by governments and health authorities that a dangerous pandemic is possible. While I alluded to the possibility of some kind of disease threat in last month's newsletter based solely on the New Moon chart, this matter deserves a closer examination. Just how serious could this flu outbreak become?
Read more...
---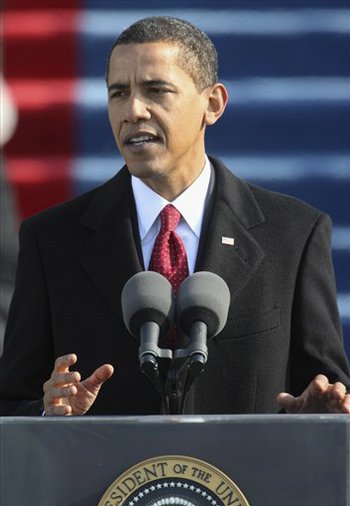 Mars and Obama's first 100 days
(Updated February 9, 2009)
As the warm glow of his historic inauguration fades into the background, President Barack Obama now faces more familiar political battles over the stimulus and banking proposals. With most Republicans opposing the huge stimulus package, the oft-mentioned new era of bipartisanship and change in Washington seems to have gone missing. While Obama's tasks to rebuild the economy are momentous, it's clear from his horoscope that the acrimony in DC foretells more difficult times ahead for the new president.
According to the Vimshottari dasha system and Krishnamurti ayanamsha, Obama will enter his Mars subperiod or
bhukti
on or around February 26.
Read more...
---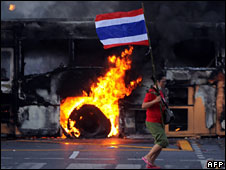 Thailand in Crisis
(Posted April 15, 2009)
As the recent wave of violent protests by the anti-government "red-shirts" wind down, Thailand's future political and social stability remains an open question. This peaceable kingdom known as the Land of Smiles has become riven with factional struggles that has divided the population across a range of different issues. At the centre of the cleavage is the controversional leader Thaksin Shinawatra, whose populist coalition won elections in 2001 and 2006 but was removed from power due to corruption charges.
Read more...
---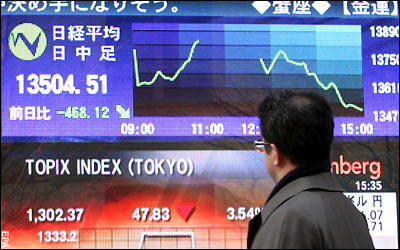 Long Term Financial Outlook
(Updated April 15, 2009)
To say a lot has happened in the economy since my last update in September is an understatement. Stocks markets crashed in the fall more or less as predicted as the global economy worsened as credit was strangled by an increasingly embattled banking sector. While the new Obama administration has put in place a wide range of programs designed to encourage lending and generate economic activity, unemployment is still rising.
Read more...
---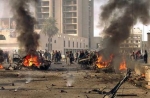 Iraq War
(Updated August 4, 2008)
While the rebuilding of Iraq remains very much a work in progress, there are genuine signs of improvement as violence has lessened and life slowly returns to normal for Iraqi citizens. The American troop surge initiative appears to have worked as insurgent activity has sharply declined over the past six to eight months. This picture of a gradual calming of the conflict is largely borne out by Sun dasha in the 1932 Iraq chart. When I made the observation in January 2007 (see below) that the coming of the Sun dasha would bring eventual improvement, I noted that natal condition of the Sun in the Iraq national chart was quite good and largely free of affliction. This strongly indicated that there was reason for hope in Iraq.
Read more...